Connecticut Poker Guide 2017
Connecticut is somewhat in the political middle when it comes to U.S. gambling laws, with real cash options available but limited. Unlike New Jersey, Nevada and Delaware, CT is yet to pass a bill to legalize online gambling.
Connecticut residents can play the state lottery for real cash, and off-track and pari-mutuel betting is also available. Charitable events can operate gambling activities, providing they are put on by, "qualified non-profit organizations." [1]
In terms of casino offerings in the constitution state, the only establishments licensed to operate are those on tribal land run by Native American groups. There are 17 such casinos in CT according to the World Casino Directory [2], offering a grand total of 146 poker tables, 13,132 slot machines and 757 table games.
On this page you'll see the legal essentials, like:
CT's online poker options
Is poker legal in CT?
CT-friendly Internet poker sites
Why play poker for real cash?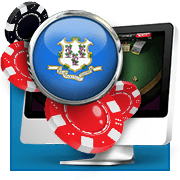 Online Gambling Law in Connecticut
Online real cash gambling is not yet legal in Connecticut. While there is no specific reference to Internet gambling we can find in CT legislation, this summary written by Connecticut commissioner Jonathan A. Harris [1] appears to cover the activity of playing at an online casino from the state.
"In general, a type of gambling is illegal in Connecticut unless the law specifically allows it.  The Department of Consumer Protection Gaming Division regulates all legal gambling in the state."
The law in CT does not specifically allow online gambling, thus we should assume anybody partaking in the state has committed an offence. That being said, there is no evidence we can find of a Connecticut resident being prosecuted for real money gambling online.
It's a familiar gray area across America, and one that thousands of online gamblers feel comfortable enough with, to play without specific legal permission. None we can find have faced repercussion, but we would strongly advise you consult with a legal professional to gain a more thorough understanding.
Can Players from Connecticut Play Online Poker?
Absolutely they can. Online real cash poker is readily available to residents of the nutmeg state, from a host of sites, based both inside the continental United States and around the world.
Depositing and withdrawing funds should be relatively straightforward and CT online poker players should have no trouble finding virtual tables to play at.
Recent Developments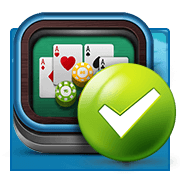 There is currently a bill in process that might give Connecticut residents three more casinos to choose from. As per Courant.com [3], the Mohegan and Mashantucket Pequot tribes would come together to partner on the potential real money casinos, which would all be close to major highways.
The worry for Connecticut's gambling industry is that the million MGM development in Springfield, Massachusetts, could suck the life out of CT's existing operation, and that something needs to be done.
There is also a proposal in the works that may eventually allow for commercial real money casinos to run alongside the tribal establishments.
"This is a huge industry for us in the state of Connecticut," said senator Tim Larson [4]. "Believe it or not, we are a destination."
The Facts
As things stand Connecticut is a state with very clear boundaries when it comes to real money gambling, what's legal and what isn't.
With such huge money to be made, however, the state may well be driven to open its casino industry to commercial offerings and also to seriously consider legalizing online gambling.
The History of Gambling in Connecticut
Gambling got off to a slow start in the constitution state, and there is little to suggest Connecticut has ever been a hotbed of real money gambling.
The state lottery launched in 1972, with Native American casinos ushered in during the 1990s. Since then Connecticut has developed a strong casino industry and a good reputation for putting on poker tournaments.
Regulated Gambling Options in Connecticut
The following are regulated, legal real cash gambling options in Connecticut.
Tribal casinos
Pari-mutuel betting
Off-track betting
Charitable betting
State lottery
The Future of Regulated Online Gambling in Connecticut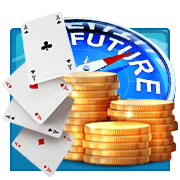 There is not currently a bill in motion to propose legalizing online gambling in Connecticut, but that doesn't mean it won't happen.
What's clear is the U.S. Federal government has handed the decision-making on real money online gambling to the 50 individual states. Three have thus far gone and pushed bills through – being Delaware, New Jersey and Nevada – and more are set to follow in the next few months.
Some in Connecticut would be fully behind such a move, especially considering the tax income possible and the notion that such an industry could create both jobs and wealth. Others, however, are harder to convince.
"It does not matter whether another state says it's legal here, it is not legal over the Internet in Connecticut," said Senate Minority Leader John McKinney [5] back in 2012.
Should CT residents expect a real money online gambling bill soon? It's very hard to say, but there will surely be one proposed sooner rather than later.
The Bottom Line
As things stand right now Connecticut residents can access legal real cash gambling at tribal casinos, by playing the state lottery and off-track betting. If it's online gambling you're after, there appears little or no anecdotal evidence to suggest an individual will be prosecuted.
That being said, strictly speaking you would be breaking the law and we would always advise you consult with a legal professional before moving forward.
References
[1]Connecticut.gov: Gambling outline
[2]World Casino Directory: Connecticut
[3]Courant.com: Bill would allow up to three new casinos
[4]CT Mirror article on gambling expansion
[5]McKinney: Laws permit online gambling
More Related Guides