Florida Online Poker Guide 2017
Florida is certainly not the worst state to live in if you're a fan of real money gambling, but it's not the best either.
On the plus side, Floridians can access their state lottery, take part in pari-mutuel betting, gamble real cash at racetracks and enjoy licensed charitable gambling events. There are also tribal casinos to visit on Native American soil.
Pari-mutuel gambling, being games or events in which players are competing for each other's money, rather than against the house, includes available licenses for real money poker in Florida. Pari-mutuel facilities must have licenses to host such activities.
The state of Florida has no "commercial" casinos, however, and unlike Nevada, New Jersey and Delaware, Florida has yet to pass a bill to make online gambling legal.
Below you'll learn all the basics of the following:
Real money gambling options in FL
Florida's legal position on Internet poker
How to find poker sites accepting FL players
Online Gambling Law in Florida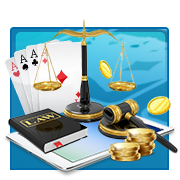 Online gambling for real cash has not been legalized by the sunshine state. There is no specific reference we can find in Florida law related to online gambling, but the following reference [1] does seem worth noting.
"Whoever plays or engages in any game at cards, keno, roulette, faro or other game of chance, at any place, by any device whatever, for money or other thing of value, shall be guilty of a misdemeanor of the second degree."
That extract from FL law would seem to suggest, if you consider online gambling to be games of chance, that accessing a real money online casino from Florida would be illegal. However, we can find no record of an individual being prosecuted for playing real cash games online.
As always, we would recommend you consult with a legal professional to unpick the language here and reach a sensible conclusion.
Can Players from Florida Play Online Poker?
Practically speaking, the answer is emphatically yes. Online poker is widely available to FL residents, with a large number of sites accepting Florida players and plenty of U.S. and international online casinos to choose from. Floridians should find it straightforward to register and deposit funds at the online casino. Whether it's legal to do so is another question entirely.
Recent Developments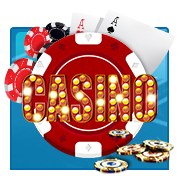 In April 2017 , a new bill was entered in Florida that proposes to stop requiring racetracks to offer live races in order to qualify for putting on real money poker and slot machines at their venues [2].
There is also some political support for the notion of allowing, "Las Vegas-style casinos," in Florida, which would open up the market and provide new variety to real cash casino customers in the state.
As things stand, the Seminole Tribe has an exclusive compact with Florida that makes them the only casino operator, and the only licensed provider of blackjack, chemin de fer and baccarat. It's an arrangement that sees the tribe pay around million a year to the FL government [3].
The Facts
Floridians with real money casino options. That may change in time, as the state begins to explore the idea of inviting competition.
The History of Gambling in Florida
Florida has a rich and storied history when it comes to real money gambling, which begins in the 1880s, with the opening of the Bacchus Club Casino. Illegal gambling was all the rage back then and by the 1920s its bustling hub had formed firmly in Miami.
Gambling corruption grew rife and through the 1950s, 60s and 70s, as organized crime syndicates began profiting to the tune of millions a year from their operations in Florida.
A predictable backlash followed and efforts to bring legal casinos to Florida were denied time and again by political campaigners who insisted they were a negative force in the state.
As per Tampa.com [5], 2004 finally brought a gambling expansion bill that made it through – with slot machines legalized in certain counties, under the condition that the profits be shared with all the other counties.
Then came permission for the Seminoles to operate casinos on tribal land. They have exclusive rights to run casinos and exclusivity on several real cash games, which they enjoy in exchange for paying huge sums every year to the state.
Regulated Gambling Options in Florida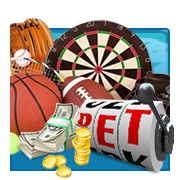 To recap, here is a list of the regulated gambling options in Florida.
Pari-mutuel betting, to include card games such as poker
Racetrack betting
Charitable betting
State lottery
Native American-owned casinos, run by the Seminole Tribe
The Future of Regulated Online Gambling in Florida
There's no sign yet of an online gambling bill coming to fruition in Florida. That being said, if the state expands its casino offering there is likely to be increased pressure to put real money online gambling on the agenda.
The simple fact is legalized online gambling could bring in a lot of tax money for the state of Florida. Like all states that are currently uncommitted, FL is likely studying the impact of legalizing online gambling in Nevada, New Jersey and Delaware, before making its next move.
The Bottom Line
Florida is by no means a conservative state when it comes to gambling laws, and there are plenty of options for those who enjoy the thrills of real cash gambling.
For now, online gambling remains an activity that huge numbers enjoy in the sunshine state, despite the fact it's not strictly speaking legal. We'd ask that you consult with a legal expert before making a decision on the best way forward.
References
[1]Florida Law Statuses: Gambling
[2]Tampabay.com: Florida Lawmakers Revamp Gambling Bills
[3]Miami Herald: Legislators Hold the Cards in New Casino Deal with Seminoles
[4]Tampa.com: Gambling's Long History in Florida
More Related Guides