Kentucky Poker Laws Online 2017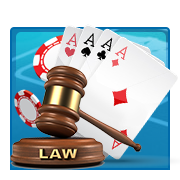 For American sports fans, it's impossible to think of Kentucky without thinking about the Kentucky Derby – one of the most historic and famous horse races in the world, and an event that attracts millions in real money wagers every year.
Churchill Downs is the iconic venue for the Kentucky Derby and the state promotes regulated, legal real cash pari-mutuel gambling at the track. You can also bet at Kentucky's other racetracks, and placing wagers online for horseracing events in the Bluegrass state is permitted.
And while play-money poker is fine for getting to grips with the rules and improving strategy, nothing can beat the thrill of bagging your first cash.
Other forms of legal real money gambling in Kentucky include charitable betting and playing the state lottery.
Sadly for fans of real cash casinos, KY is bereft of any such facility. There are no commercial casinos, no Native American casinos and no state-owned casinos. You won't even find a riverboat casino to play at in Kentucky.
This page will teach you the following:
Is online poker legal in Kentucky?
The top poker sites for KY residents
Advantages of playing poker for real cash
Online Gambling Law in Kentucky
Back in 2008, the Commonwealth of Kentucky tried to seize 141 web domains that were linked to real money online gambling. The Kentucky Court of Appeals, however, blocked the move and the domains were handed back to their owners.
Much controversy flowed through this case, as it spelled out the position of certain officials in Kentucky with regard to real cash online gambling. Some deemed it a competitive threat to KY's famous horseracing industry and were desperate to see it stamped out.
In terms of Kentucky law, as it currently pertains to online gambling, we can find no specific mention of the subject. That being said, real money Internet gambling is not included in the permitted forms of gambling in the state, so we must therefore assume it is deemed illegal.
Are Kentucky residents regularly charged and prosecuted for accessing online gambling? The answer is absolutely not (based on what we're finding), but we would always advise you consult with a qualified legal professional before moving forward.
Can Players from Kentucky Play Online Poker?
Yes. If you're in Kentucky you should have no problem at all finding an online poker site that will take your registration.
Real cash poker sites are in rich supply and a quick Google search will provide a broad list to choose from. We would strongly advise you consult a respected review site before picking the site you play at.
Recent Developments
Several bills have tried and failed to expand real cash gambling in Kentucky in recent years, and another is expected in the coming months.
House speaker Greg Stumbo is the man leading the agenda, and he hopes to bring casinos to Kentucky's six congressional districts. Of the money generated, 80 would go to fund education, and 20% be used to boost racing prize money.
Providing funds to the horseracing industry is perhaps the only way to get such a casino bill through in Kentucky, such is the state's loyalty to the sport and the opposition to anything that might stand in its way.
The Facts
Kentucky is a horseracing state through and through. Home of the Kentucky Derby dubbed the, "the greatest two minutes in sports," its identity is so tied to racing that there will always be some reluctance to embrace other forms of real money gambling.
Casinos continue to be on the agenda, but until a bill is passed they remain just a bold idea at this stage.
The History of Gambling in Kentucky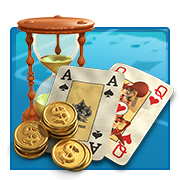 Kentucky's gambling history is a rich and storied one, dating back to illegal real money gambling dens and the state's historic links to horseracing.
As was true in many parts of America, prohibition time saw organized crime gangs control real cash gambling and violence was rife. Eventually a crackdown came and the illegal casinos were wiped out, still yet to return.
Churchill Downs was opened in 1875 and soon became a big draw for Kentuckians looking to place real money wagers on horseracing. The venue's grand tradition lives on to this day.
Regulated Gambling Options in Kentucky
The following would be considered legal, regulated gambling options in Kentucky.
Pari-mutuel bets at racetracks
Charitable gambling
State lottery
The Future of Regulated Online Gambling in Kentucky
Three states in the U.S. have already legalized online gambling, being Nevada, New Jersey and Delaware. A second wave is expected to follow, but few would predict Kentucky to be amongst the next states to jump onboard.
That's not saying it won't ever happen, and the temptation of huge potential tax revenue may ultimately swing even the most conservative states to legalize online gambling. KY would likely need to legalize land-based casinos first, however, before having a serious conversation about their online presence.
You can already place horseracing bets online in Kentucky, which does at least suggest the state is open to the Internet facilitating real money gambling, but it's a big step from pari-mutuel betting to real cash online poker and casino games.
The Bottom Line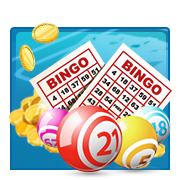 Kentucky is one of the best places on the planet to visit if you're a lover of real money racing. You can also enjoy the state lottery and get involved in charitable gambling.
If it's casinos you're after, however, KY is behind the curve and still lacking a single facility to indulge your real cash play. There are no slots machines to find in the state and no table games either.
As for online gambling, it's readily available to Kentucky residents and many people choose to play despite the potential legal implications. We can't find a single record of a Kentuckian being prosecuted for accessing online gambling, but we would always recommend you consult with a respected legal professional on such matters.
More Related Guides