Louisiana Online Poker Sites Guide 2017
Louisiana might be like the traditionally conservative south, but its laws pertaining to legal real money gambling are as liberal as they come in the U.S.
The Bayou State has quite the offering of real cash casinos. There are 28 facilities in total, with riverboat casinos, Native American casinos and land-based commercial casinos on the menu, and all open to punters aged 21 and above. These provide access to a combined 35,572 slot machines, 884 gaming tables and 55 live poker tables [1].
Louisiana also has legal betting on horseracing, though dog racing is illegal [2]. You can play the state lottery and bet on horses from the age of 18 in LA. Another option for real cash gambling is charitable betting.
As things stand, real money fantasy sports betting remains illegal in Louisiana.
This page is home to important facts about the following:
Louisiana's legal stance on gambling
How to play poker legally in LA
The top ways to play online poker for cash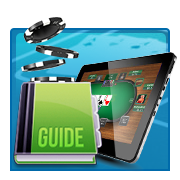 Popular

Reviews


POKER STARS
Key Features
Hits
Wide range of low stakes games for beginners
Fast-play options available
Accessible on Mac computers
Mobile apps on offer
Weekly tournaments
Misses
SLIGHTLY DATED LOOKING SOFTWARE
RANGE OF STAKES COULD BE BETTER
REWARDS SCHEME NOT THE BEST
TEST DRIVE POKER STARS


POKER STARS
Key Features
Hits
Plenty of soft competition
Available across multiple device platforms
Wide range of accepted deposit options
Excellent customer services provided
Hand history feature available
Misses
COULD EXPAND ON THE GAMES RANGE
GAMES SEARCH COULD BE EASIER
TEST DRIVE POKER STARS


POKER STARS
Key Features
Hits
Brilliant welcome package
Wide selection of deposit method options
Customer service is available 24/7/365
Clean and simple user interface
Playable on mobile devices
Misses
SOFTWARE COULD BE UPDATED
CLEARER BONUS DETAILS PREFERABLE
SOME MORE GAME VARIANTS NEEDED
TEST DRIVE POKER STARS
ALL REVIEWS
Online Gambling Law in Louisiana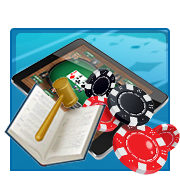 Unlike Nevada, New Jersey and Delaware, Louisiana is yet to pass a bill that would legalize online real money gambling. The Bayou State is actually one of the few in America to directly reference Internet gambling in its legislation – calling it out as an illegal practice.
"Gambling which occurs via the Internet embodies the very activity that the legislature seeks to prevent," reads Louisiana state law [3].
The legislation goes on to clarify computer gambling as, "the intentional conducting, or directly assisting in the conducting as a business of any game, contest, lottery, or contrivance whereby a person risks the loss of anything of value in order to realize a profit when accessing the Internet."
The caveat to bear in mind is that we can find no record of an individual being charged or prosecuted for accessing a real cash online casino in Louisiana. Does that mean it's completely ok to start playing? That's not for us to say, and we would always recommend you consult with a qualified legal professional before making a decision on how to proceed.
Can Players from Louisiana Play Online Poker?
Good news for Louisiana poker fans here. There's a big selection of real money online poker sites that will accept users based in the Pelican State. A quick search online should throw up plenty of options, and it shouldn't be too hard to find one that fits your needs as a poker player.
One piece of advice we'd give is to research sites thoroughly before making a real cash deposit. There are some great review resources out there for this purpose.
Recent Developments
A new bill in LA seeks to legalize real cash daily fantasy sports [4]. Louisiana is among the minority of states that doesn't allow daily fantasy sports, but Bill No. 475 is set out to change that.
Such a move would go against the existing Louisiana policy to oppose all gaming via the Internet, but appears to have a good chance of happening. Could that mean the floodgates opening for other online real cash gaming options? It's hard to say, but you can bet your life there are plenty of ears pricking at the news around this fantasy sports bill.
The Facts
Louisiana is among America's most accommodating states when it comes to real money, land-based gambling. There are 28 casino facilities to enjoy, boasting thousands of slots machines and a great variety of table games.
For now, the state maintains a firm stance against online real cash gambling of any kind (other than placing bets on horse races), but appears to be edging closer to legalizing daily fantasy sports for money and that may propel the argument for making online casino play legal.
The History of Gambling in Louisiana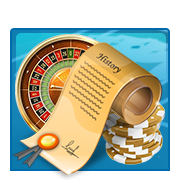 Few states have the rich real money gambling history of Louisiana. It all started back in the mid 1700s, when the first casino opened in New Orleans [4]. By the early part of the 19th century, New Orleans was one the hottest gambling spots in America.
Legal gambling thrived in Louisiana throughout the 1800s, but by the 1920s most forms had been outlawed and betting on horse races was all the people of the Bayou State had left to gamble their real cash on.
A new gambling revolution would arrive in 1991, as the state passed a law to allow riverboat casinos. Native American casinos came to LA around the same time, and we also saw Louisiana's racetracks given permission to offer slot machines – thus transforming themselves into racinos.
Regulated Gambling Options in Louisiana
To recap on the information covered so far, here are Louisiana's regulated gambling options:
Pari-mutuel betting on horse racing
Riverboat casinos
Native American casinos on tribal land
Charitable betting
State lottery
The Future of Regulated Online Gambling in Louisiana
Though there is no bill in progress, it seems inevitable that a push for legalized online gambling will happen in the near future in Louisiana – such is the state's rich supply of casinos and the lure of tax dollars that could be brought in.
Will it happen in the next couple of years? That's impossible to say, but Louisiana has consistently been open to change when it comes to gambling laws, so hope springs eternal.
The Bottom Line
Louisiana is a very liberal state when it comes to real cash gambling laws, but is yet to embrace the online gambling revolution.
It seems most likely the Bayou State will study the fortunes of Nevada, New Jersey and Delaware very closely over the next few months, as state leaders seek to ascertain whether a move towards legalizing online gambling would be the right move for Louisiana.
References
[1]World Casino Directory: Louisiana
[2]What Kinds of Gambling are Legal and Illegal
[3]Louisiana State Legislation: Gambling
[4]New Louisiana Bill Would Legalize Daily Fantasy Sports
[5]KnowLA: Legalized Gambling
More Related Guides
Top