Massachusetts Poker Laws 2017
Massachusetts won't be rivaling the strips of Nevada or New Jersey anytime soon, but as U.S. states go it's among the most liberal when it comes to land-based real money gambling laws. There's no legal online gambling in the Bay State as yet, but many experts predict MA will go that way sooner rather than later.
Residents and visitors to Massachusetts can enjoy legal pari-mutuel betting at live horse races, and also indulge in real cash simulcast betting on dog and horse races at venues in the state. Simulcast betting, for those unfamiliar, is where live races from another track are broadcast for real money gambling purposes.
Also legal in MA are charitable betting, which includes examples such as bingo and raffle events, and playing the real cash state-run lottery.
On the casinos front, Massachusetts passed a bill in 2011 to allow for three commercial casinos to be opened in the state and thus bring real money table games and slot machines to MA. The three real cash casinos will be spread across the state, with one license granted for each of three specific geographic areas. In addition to the three casinos, a venue focused purely on slots will be licensed somewhere in the state.
In this section you'll get the lowdown on:
What MA laws say about online poker
What sites can MA poker players use?
How to play Internet poker for real cash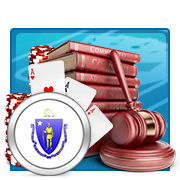 Online Gambling Law in Massachusetts
As things stand, only three states in the U.S. have passed bills to legalize online gambling, being Nevada, New Jersey and Delaware. Their moves were prompted by a climb down from the Federal Government on their infamous Wire Act, and the onus being put firmly on individual states to decide their path with regard to real money online gambling.
Massachusetts is considered a strong candidate part of a second wave of states to make real cash online gambling legal. As per pokerwebsites.com, Internet gambling bills have been doing the rounds since MA's Expanded Gaming Bill passed in 2011. None have made it so far, but support is unquestionably there in some quarters and a big push is expected in 2017
In terms of where the law in MA stands on online real money gambling right now, we can find no direct reference in legislation. Internet gambling is not included in the list of permitted gambling activities, however, which leads us to the conclusion that it is, in fact, illegal.
Does that mean you could get prosecuted for playing real money online poker? That's not for us to say, and we would always suggest you chat to a qualified legal expert for clarity on this issue. We would add that we have not found a single example of somebody in the Bay State being charged or prosecuted for the act of playing real cash gambling games online.
Can Players from Massachusetts Play Online Poker?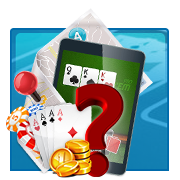 Yes they can. Online real cash poker is in rich supply to the people of Massachusetts, who should find a wide variety of poker sites that will accept their registration. These will include both American and international poker sites, and should offer 24-7 online casino gaming to players.
We would always advise caution when choosing a real cash poker site to play at. You should consult a credible reviews source to perform research first, and always ensure the site you're going to play at has the latest security software in place and a great customer service offering.
Recent Developments
Of the four gambling facility licenses available for bids in the wake of the 2011 Expanded Gaming Act, three have now been awarded.
First awarded was the slots-parlor license, which went to Penn National Gaming in February 28. The plan is to open Plainridge Park Casino in June 2017 , which will feature live harness racing alongside well over 1,000 slots machines. The million development is near to completion.
The second license awarded went to MGM Springfield, which will be a resort casino. Ground was broken on the million development this year and plans include 75 gaming tables, 3,000 real money slots machines and a huge array of other amenities to befit such an extravagant resort project.
The third of the four licenses went to Wynn, who will be developing the Wynn Everett real cash resort casino in Charlestown. The project is still in the planning and approvals stage right now, but the digital renderings look quite spectacular.
The fourth license is still yet to be awarded, but progress and a conclusion to the process may well come in 2017 .
The Facts
Massachusetts is undergoing a period of gambling expansion right now. With four licenses made available to real cash gambling venues, the expectancy is that the state will watch the results carefully and might be open to further expansion should the returns be strong enough.
That in turn may very well lead to a genuine push for legal online real cash gambling, especially if the ventures of New Jersey, Nevada and Delaware prove to bear fruit.
The History of Gambling in Massachusetts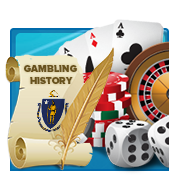 Some claim Native American tribes were the first to bring gambling to Massachusetts, which would take the history of the activity back hundreds of years.
A modern-day history of gambling in the state would start with the legalization of bets on horse races in the 1930s. A legal lottery followed in 1971, but it wasn't until 2011 that the Expanded Gambling Act was passed and MA finally moved towards having legal real cash casinos.
Regulated Gambling Options in Massachusetts
Here are the regulated gambling options available in MA today:
State lottery
Pari-mutuel betting on horse races
Simulcast betting on horse and dog races
Charitable betting
Commercial casinos (in development)
Slots parlor (in development)
The Future of Regulated Online Gambling in Massachusetts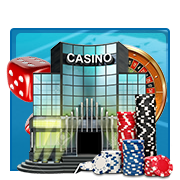 The expansion of land-based gambling in Massachusetts can only bode well for the chances of a bill being passed to legalize online real cash gambling. The state has already demonstrated its openness to new ideas and the temptation of huge tax revenue could ultimately swing the debate.
The Bottom Line
Massachusetts is among the best places to be in America if you're a fan of real money gambling. Based on recent development, things are going to keep getting better and we might even see legal online gambling soon.
References
[1]Massachusetts' Expanded Gaming Act of 2011
[2]Pokerwebsites.com: Poker Laws in Massachusetts
[3]Massachusetts Gaming Commission: Timeline
[4]Wynn Everett Casino Resort
More Related Guides