South Carolina Poker & Gambling Laws 2017
South Carolina is one of America's most restrictive states when it comes to real money gambling laws – a fact many would put down to its location in the southern "bible belt" area of the U.S. and the conservative attitudes and politics that stereotypically prevail.
There are no land-based real cash casinos in the Palmetto State – not even Native American casinos built on tribal land, which are commonly found throughout the U.S., and often in areas where state law has held firm on commercially owned gambling venues.
The only way to stay in line with SC casino law is to play aboard a cruise ship, of which there are two listed at the World Casino Directory. Once these vessels leave shore they can offer table games and slot machines.
You won't find pari-mutuel betting on horse or dog racing in South Carolina either, and while sports betting is reportedly very popular and happens all the time in the state, both the bookies offering bets and those placing them are conducting illegal acts.
As for real cash charitable gambling, you are permitted to play bingo and take part in raffles in SC, provided they meet the conditions set out in South Carolina legislature. You can also spend real money on the South Carolina Education Lottery, which gives out huge prizes on a regular basis. You can play some lottery games by using electronic terminals, but there is no way to play the state lottery in SC online.
This page teaches you about the following:
South Carolina's attitude towards legal poker
Perfect poker sites for SC residents
Why playing for real money is better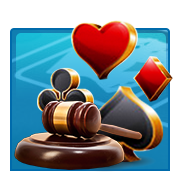 Online Gambling Law in South Carolina
You won't be surprised to learn that South Carolina is opposed to all forms of real cash online gambling. There is no specific mention to Internet gambling we can find in state legislature, but such is the Palmetto state's hard line on gambling generally, its stance applies to anything you might get into at an online casino.
Avoid hassles when cashing out and keep your personal details secure by knowing how to avoid rogue casinos.
Three states in America have legalized some form of online real cash gambling (Nevada, New Jersey and Delaware), but South Carolina has a long way to go before a step like that seems likely. Despite SC's clear stance on Internet gambling, we can find no evidence of a South Carolinian being charged or prosecuted for the specific act of accessing a real money online casino. That doesn't mean you should go ahead and play, and we would strongly advise those in SC to seek the advice of an experienced legal professional.
Can Players from South Carolina Play Online Poker?
This is where things get interesting. South Carolinians can access online real cash poker and they do all the time, with a good variety of sites accepting players from the state. All you need do is find a secure, reliable site with good banking that lets you in, and you'll be playing online poker from SC in a matter of minutes.
We would urge that you take your time in making this choice, however. Some real cash poker sites are not as secure as they should be, and there are other factors such as gameplay, bonuses and customer service, that you need to weigh up before making a decision upon which site to play.
Recent Developments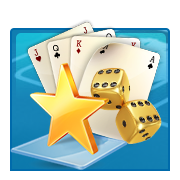 The big news in South Carolina gambling is talk of a bill that would seek to legalize commercial casinos and use the funds to help improve the state's roads. According to reports, the bill is set to be submitted and voted on in the coming months, with the vacation hot spot Myrtle Beach among the suggested destinations for commercial casinos should it go through.
The Facts
South Carolina is clearly a long way removed from Las Vegas when it comes to real cash gambling options. Aside from the state lottery and charitable gaming, there are few options unless you hop on a boat and take your casino play on the water.
The History of Gambling in South Carolina
South Carolina has a long and storied gambling history, dating back to tales of betting on dog fights back in the 1700s.
The Palmetto state's recent gambling past has been defined by the introduction of a state lottery in 2002, and South Carolina's firm stance against video gambling machines, commercial casinos and pari-mutuel betting on horse races. Also of note was the passing of the Gambling Cruise Act in 2005, which allowed for licensed cruise boats to offer real cash gaming on board.
Regulated Gambling Options in South Carolina
The following are regulated real money gambling options in South Carolina:
State lottery
Charitable betting, in the form of bingo and raffles
Casino cruises
The Future of Regulated Online Gambling in South Carolina
It's hard to imagine a near future where South Carolina legalizes real cash online gambling - such is the state's heavily conservative legislation and the fact there is yet to be a commercial or Native American casino in SC.
Currently only three states in the U.S. have legalized online real money gambling, though a group of several others have introduced bills and we should expect more to join New Jersey, Nevada and Delaware, in the coming years. As for SC, the best we can expect is for key influencers to watch the situation closely and hopefully have their heads turned by the amount of money being brought in.
Could legal online real money gambling be coming to SC sometime soon? You'd have to say it was highly unlikely.
The Bottom Line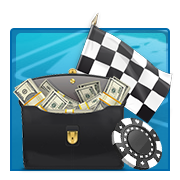 South Carolina has a long way to go if the state is to be recognized as a legitimate gambling destination in the U.S. There is hope in the form of gambling expansion talk, but it's a case of wait and see for those in the Palmetto State who are desperate for a greater selection of gambling options.
References
[1]World Casino Directory: South Carolina
[2]The Big Gamble: Legal or Illegal, America Bets Major $$$ on Sports
[3]South Carolina Lawmaker Says Casino Bill Still Best to Fix Roads
[4]History of Gambling in South Carolina
[5]South Carolina Gambling Cruise Act
More Related Guides