Tennessee Poker Laws – Situation In 2017
If you're looking for real cash gambling action in the U.S., Tennessee is perhaps not the best place to start. The Volunteer state is a virtual desert for gambling options, with no commercial or Native American casinos on offer, no betting on horse races and certainly no legal online gambling to be had.
Tennessee's ultra-conservative stance on gambling is reflective of its location in America's "bible belt" country, where the notion of real cash wagering is frowned upon as a negative influence on society. There is a glimmer of hope, however, in the form of a state representative who is trying to get casinos approved in TN. You can read more on that story here.
In the meantime, you won't find a real money gambling establishment offering table games, slot machines or pari-mutuel betting in the state of Tennessee. The only real cash gambling action available to those in TN comes in the form of the state lottery, which was signed into law and launched back in 2004. TN's state lottery has raised over $3 billion to fund education in the state and sells tickets all over Tennessee through licensed outlets.
Charitable gambling is permitted in Tennessee, providing you have a license and all proceeds go to the charity named. As per TN state legislation, "certain charitable organizations are allowed to apply to have one raffle, reverse raffle, cakewalk or cakewheel each year if that event is conducted in accordance with the procedures set forth in the Tennessee Charitable Gaming Implementation Law."
The information on this page includes:
Tennessee State's position on Internet poker
What sites can TN players try out?
What banking methods to use for online poker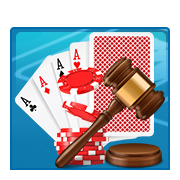 Online Gambling Law in Tennessee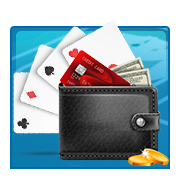 Seeing as Tennessee's state lottery is the only regulated real money gambling activity in TN, we must conclude online gambling is outlawed along with everything else. There is no specific mention we can find of Internet gambling in TN state legislation, but there doesn't need to be when you consider the overarching point that says all forms of gambling are illegal.
Delaware, New Jersey and Nevada are the only states in the U.S. to have passed bills legalizing online gambling thus far. They did so after changes to the Federal Wire Act left Internet gambling laws in the hands of the individual states, and it is expected more states will join the party in the coming months and years.
Can Players from Tennessee Play Online Poker?
Poker enthusiasts in the Volunteer State should find plenty of options when it comes to real cash poker sites that will accept their registration. Once you've found a site that works it's just a case of making an initial deposit and you should be up and running.
It's always good practice to research thoroughly before picking your online poker destination however. Some sites are better than others and you need to be 100
sure the site you land on has the latest security software running. It's also smart to review bonuses at different sites, to make sure you get the best deal possible.
Recent Developments
As referenced earlier, the big news in TN gambling is a proposal from state representative Jason Powell that seeks to legalize casinos in the state. Powell believes real money casinos would be a great way to raise funds for education and is pushing hard to gain support on the idea. An update is expected sometime before the end of 2017 on whether a bill could be presented.
The Facts
Tennessee law is extremely conservative when it comes to real cash gambling. There are no casinos to visit and you can't place bets on horse races or sports events in the state. The state lottery is your only outlet right now.
The History of Gambling in Tennessee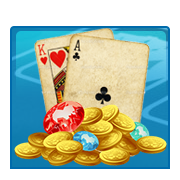 There was a time, in the late 19th century, when betting on horse racing was popular in Tennessee and doing a roaring trade. Those days ended with a blanket ban on all real cash gambling activity at the start of the 20th century and it wasn't until the launch of TN's state lottery in 2004 that those in the state finally had something to wager on.
What comes next will be interesting to see. Could the promise of much-needed state funds tempt a conservative state into making a splash with casinos? That's the hope of those in TN who are waiting to get their fix, and tired of having to travel to neighboring states for some real money gambling action.
Regulated Gambling Options in Tennessee
When it comes to regulated gambling options in Tennessee, it's a short list:
State lottery
Charitable gaming
The future of Regulated Online Gambling in Tennessee
It's almost unthinkable that TN might join Nevada, New Jersey and Delaware, and legalize online gambling in the near future. The state of TN needs to usher in casinos before that becomes a conversation, and even then you can expect staunch opposition to the idea.
Could it happen eventually? Once again it might come down to the success of other states in leveraging real money online gambling to raise funds for worthy causes.
The Bottom Line
Tennessee is not the most welcoming U.S. state when it comes to real cash gambling, but there is hope in the form of a move to bring in casinos. If that happens, it could begin a period of gambling expansion in the state that few would have thought possible a few years ago.
References
[1]Georgia and Tennessee Push for Casinos
[2]Tennessee Legislation: Charitable Gaming
[3]Gambling Online Laws: Tennessee
More Related Guides