Vermont Online Poker Guide 2017
Vermont is among the more conservative U.S. states when it comes to real money gambling laws. You won't find a casino anywhere in the Green Mountain State, and you won't find a horse or dog racing track to place a wager at either. It's also illegal to play at an online real cash casino when you're in Vermont.
VT does allow some charitable gambling to take place, specifying that, "only bona fide nonprofit organizations that have engaged in charitable, educational, religious or civic activities may operate games of chance." This includes activities such as bingo, raffles and card games. Prizes are limited and all proceeds must be put towards, "benevolent purposes."
There is also a real money state lottery in Vermont. Launched back in the late 1970s, the Vermont lottery gives every cent of its profits to fund education in the state. You can buy your tickets in the traditional way at licensed retailers, and also by using interactive consoles that are set up at various locations across the state.
There was a time when you could bet on horse races in VT, but there are no tracks putting on meets right now and thus pari-mutuel betting is off the menu. Simulcast real cash betting is also classed as illegal in the state.
On this page you can read detailed information on:
Online poker legislation in Vermont
How to gamble legally in VT
Why play Internet poker for real money?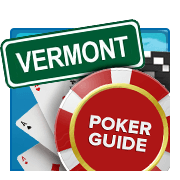 Online Gambling Law in Vermont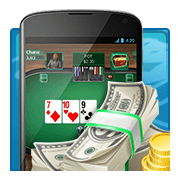 As per VT laws, "professional gambling," as a whole is illegal in the state. While we can find no direct mention of Internet real money gambling, that statement would clearly indicate that accessing an online casino and playing for cash would be classed as illegal.
We can find no record of a resident or visitor to VT being charged or prosecuted for playing at an online casino, but that certainly doesn't mean you should feel encouraged to do so. If you're looking for succinct answers in relation to Vermont's legal approach to online real cash gambling, we recommend consulting a qualified lawyer.
Can Players from Vermont Play Online Poker?
Yes they can. Poker lovers in the Green Mountain State have plenty of choice when it comes to online real cash poker sites that will accept their registration. It's important to check that the site in question offers the banking options you need, and also to do your research before playing.
With such a wide choice of real money poker sites out there, it's vital you pick one that ticks the most important boxes. VT poker players should be looking for poker sites with great bonuses, excellent security and a fine array of poker formats to play
Recent Developments
The big news in Vermont gambling is a bill that proposes to introduce a real cash casino to the state. Republic Ronald Hubert is the driving force behind the bill, which would offer a six-year casino license for the cost of million. Hubert believes funds raised from such a venture could help older citizens in VT who are struggling financially.
The Facts
Vermont has long been reluctant to embrace real money gambling and there are few signs that it will change anytime soon. For now punters in the state have to make do with a real cash state lottery and finding charitable gambling action.
The History of Gambling in Vermont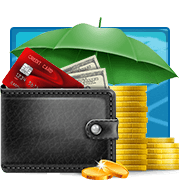 Horse and dog racing took place in VT from the 1960s to 1990s, with pari-mutuel betting allowed, but there are no tracks left running these days. A real money state lottery was approved in 1977 and in 1998 it was determined that all profits would be spent towards funding education.
There have been several attempts to pass a casino bill in VT, but thus far all have failed.
Regulated Gambling Options in Vermont
The following class as regulated real cash gambling options in Vermont:
State lottery
Charitable gambling games such as raffles and bingo
The future of Regulated Online Gambling in Vermont
There is nothing to suggest VT is among the states pushing to legalize online real money gambling. New Jersey, Nevada and Delaware are the only three states to pass bills to that effect so far, but all three were already a lot more open to gambling than Vermont is right now.
You'd have to imagine Vermont lawmakers would need to legalize land-based casinos before even having the conversation around online real cash casinos. That being said, if the three legal states garner huge funds for state use it could quickly change minds.
The Bottom Line
Vermont is not a great destination for gamblers right now, but there remains hope things will change if a casino bill can make it through. Should that happen, it could usher in a new era of gambling for the state. For the time being, VT's gambling options are seriously thin on the ground.
References
[1]Vermont Attorney General: Gambling
[2]Casino Bill to Benefit Elderly Proposed
More Related Guides