Washington Poker Legislation 2017
The state of Washington is a pretty good place to be if you're the type who loves some real cash gambling action. There are casinos to be had and you can place pari-mutuel bets on horse races too. You also have a state lottery and access to charitable real money gambling, should you be so inclined.
Let's start with the casinos. Washington has a seriously big selection to choose from, with a staggering 32 Native American venues built on tribal land. These are licensed through compact agreements with Washington State. According to World Casino Directory, these together with WA's other establishments offer over 30,000 slot machines and 1,214 table games to the good people of the state. Card rooms are also legal.
Real cash pari-mutuel betting on horse races also provides plenty of options. You can bet at the five tracks that put on races, and also at the 11 licensed off-track betting establishments. Advance deposit wagering is legal in the Evergreen State.
Charitable gambling covers activities such as raffles and bingo, where licensed charitable organizations host events and rules apply as to how proceeds are spent. WA's real cash state lottery was launched in 1982 and offers a wide selection of games to enter. Tickets can be purchased at store locations around the state.
Read on to learn the following:
Washington's lawful gambling legislation
How to find online poker sites for WA players
Regularly updated WA poker law newsfeed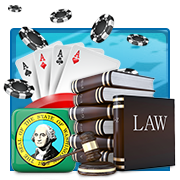 Online Gambling Law in Washington
As per the Washington State Gambling Commission, "Washington prohibits all gambling activities unless the activity is specifically authorized in state law. Internet gambling has never been authorized and is illegal in Washington State."
Gambling online for real cash is classed as a Class C felony in WA, and there can be no confusion over the laws when you read aloud that opening statement. We can find no evidence of an individual being charged or prosecuted for the singular activity of accessing an online casino, but that doesn't mean you should go ahead and play.
If you need further clarification on how Washington State's laws apply to online gambling, best practice is to consult a qualified legal professional.
Can Players from Washington Play Online Poker?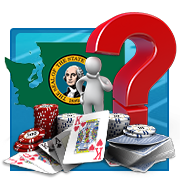 The good news for poker lovers in WA is that there are plenty of online real cash sites that will accept your registration. Be sure to find one that meets your banking needs, sign up for an online account and you could be playing a virtual table in a matter of minutes.
You should use caution when selecting a real money poker site however. Banking security, great customer support and the bonuses on offer should all be a consideration, as should the software used and the range of poker tournaments and formats provided. Referencing a credible online poker portal is a great way to help steer your choice.
Recent Developments
A big discussion topic in Washington gambling right now is whether real money fantasy sports should be legal. There is a bill being put forward that seeks to legalize the activity as a game of skill. As things stand right now, placing a wager on fantasy sports would be classed illegal – as per the aforementioned laws regarding Internet gambling.
The Facts
Washington State stands against online gambling, but does offer some great options for those partial to a punt. There are a lot of casinos to choose from and you can place bets on horse races too.
The History of Gambling in Washington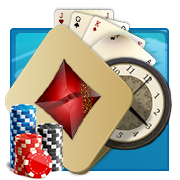 Back in 1889 all forms of gambling were outlawed in Washington. Pari-mutuel betting was passed in the early 1930s, and during the 1950s and 1960s other forms of illegal gambling became a big problem.
Card rooms were passed in 1974 and the state lottery in 1982. Then, in 1988, the doors were opened to Native American casinos. These establishments were permitted to add slot machines in 1999. By that time, WA had passed commercial real cash card rooms.
Regulated Gambling Options in Washington
The following are classed as regulated real money gambling options in Washington State:
Native American casinos on tribal land
Card rooms
State lottery
Pari-mutuel betting on horse races
Charitable betting
The future of Regulated Online Gambling in Washington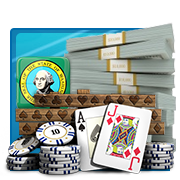 Could Washington follow Nevada, New Jersey and Delaware in legalizing some forms of online real money gambling? You'd have to say it's possible, based on the state's openness to gambling expansion in recent years and the fact there are discussions ongoing with regard to legalizing fantasy sports betting online.
That being said, WA currently has very clear laws in opposition to online real money gambling.
The Bottom Line
WA is a great place to be for gambling options, with a big selection of casinos and some great racetracks to visit. Watch this space to see if further gambling expansion arrives in the Evergreen State.
References
[1]500 Nations: Washington State
[2]World Casino Directory: Washington
[3]Washington Horse Racing Commission
[4]Washington State Gambling Commission: Internet Gambling
[5]Senate Bill May Allow State to Gamble on Fantasy Sports Leagues
[6]History of Gambling in Washington
More Related Guides