Paying Tax On Poker
There are two certainties in life, the saying goes: death and taxes.
In online poker, however, tax is never a certainty (although having a player suck out on you on the river with a one-outer almost always is). Depending on where you live, you might have to cough up a substantial amount of your winnings to the taxman or you can take everything without having to pay a dime.
Situations regarding poker tax are always changing, but here's a rough guide to paying tax on your winnings in Aug 2017.
Get clued up on taxes and find out:
When do I pay tax on winnings?
How much tax will I have to pay?
How to claim expenses from playing online poker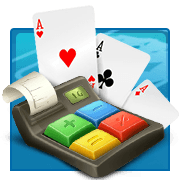 United States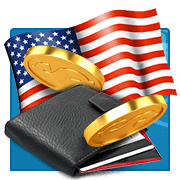 Just as at land-based casinos and poker rooms, Americans playing online may be subject to taxes if you bag a juicy win on the web.
All poker winnings (whether earned in a brick 'n' mortar casino or online) are subject to federal tax under the Internal Revenue Code. [1]
Winning over $600 in a freeroll tournament will mean you are required to fill out a W2-G tax form. Anything bigger online (around $5,000) could be subject to federal tax. [2]
Professional poker players must pay income tax and self-employment tax while recreational players can usually do with just listing winnings on Form 1040 under 'Other Income'.
But online poker professionals are able to deduct certain expenses from their play, including office space, computers, Internet usage, etc. A full list of acceptable expenses can be found at the IRS website. [3]
If you're playing online, don't wait for the site to issue you a W2-G; make sure you keep accurate records yourself. However, gambling losses are permitted deductions from any tax bill, so if you're on a downswing, make sure to include it in your tax return.
Some of the newly-proposed federal legislation governing online poker includes stipulations that poker sites must report all player winnings straight to the IRS.
For US players playing in the newly regulated states who don't normally reside there (see below), they may be subject to both tax in that state and their home state.
New Regulated
US States
New Jersey
145,000 new gambling accounts were set up in New Jersey when the state legalized online poker in late November 2013.
Anyone 21 or over can play on legalized NJ poker sites as long as they are within state borders and New Jersey residents are eligible to pay NJ income tax on all winnings.
NJ residents must fill out a tax form, NJ-1040, when submitting their state returns, including all records of poker winnings. Unlike with the federal tax form, however, NJ residents need just submit a "net gambling winnings" total, rather than separate winnings and losses. [4]
Nevada
Nevada issued its first legal online gaming license in 2012, and the fledgling online poker companies in the state continue to grow.
However, players are confused over what, if any, tax they have to pay. While US players crushing Sit 'n Gos at unregulated sites at home would probably have avoided the gaze of the IRS, the same isn't true for players at the new legalized ones.
Although Nevada doesn't have a system in place to share players' info with the IRS, the federal government can issue warrants if it wants. [5]
An online payout of $600 or more is usually enough for the player to be emailed a request for tax details by one of the online sites. The Nevada rooms will hold onto your winnings until the details are sent.
Delaware
Delaware forms a triumvirate of states in the US to "go legal" in providing regulated online gaming to its residents.
As with other states, winnings in Delaware needs to be declared on your tax return, while a W-2G details any winning funds received.
Again, Delaware residents legally playing poker online must include any poker winnings under the "other income" section of their Form 1040.
United Kingdom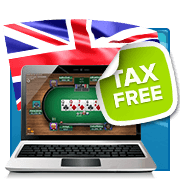 First, the good news: if you're an online player enjoying Hold'em or Omaha on your desktop, you're exempt from paying tax on your winnings.
In 2001, then-Chancellor Gordon Brown scrapped the original 6.75
tax on bookies' operations (which was passed on to gamblers as a 9% tax). Ever since then, the new UK government has been trying to find a way for offshore sites, based in havens like Gibraltar and Malta, to come back to the UK to pay business taxes.
Things came to a head in 2014 when the coalition government passed the new Gambling (Licensing and Advertising) Act which requires the sites to pay 15 percent tax if their players are in the UK; regardless of where the companies themselves are located. [6]
While this has meant more money for the Inland Revenue in the form of taxes, it has also led to a scaling down of some reward schemes, and even some sites pulling out of the UK market altogether.
For amateur poker players in the UK, meanwhile, games are not classed as earnings and are therefore not subject to tax. Only in the case of consistently-winning pros should they declare poker as "self-employed" income, although it's extremely hard for poker players to prove what money has come in or out. [7]
Resources:
Top Tips For Paying Poker Tax in the US
Keep Detailed Records
Whatever your poker level, keep detailed records of winning or losing sessions. These can include details on big prizes won or massive losing sessions.
In states like Nevada, the IRS may contact your site for details so it's good to have organized records. And as for length of records, six or seven years' worth is useful.
Deduct Your Gambling Losses
If you've had a downswing at the cash game tables, or have lost a packet playing slots, all of this can be classed as losses towards calculating your final tax bill.
Claim Expenses if Necessary
If you're set on having poker as your sole income, make sure you keep receipts of everything you buy that helps with your poker. This can include office equipment like a PC, chair and monitor, or any coaching you may pay for.
More Related Guides