About Us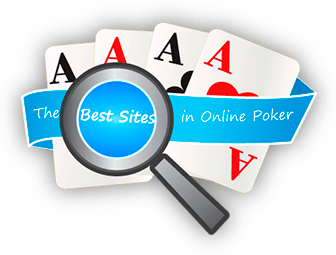 At OnlinePoker.com we are a dedicated team of online poker players passionate about poker and getting you the best deal. Some of us have got stung with bad sites in the past and lost money after Black Friday.
We don't want that to happen to you.
That's why we set up OnlinePoker.com - to provide an unrivalled portal for comparing the best sites out there and pointing you in the right direction for great deals.
What

we do and

why

we do it

But we're not just in this to bring players around the world the best poker online sites; we want to encourage players new to the world of online poker, those confused about bonuses and security, and live players making the transition to the Internet game.

Decades Of Experience
Our team of experts has played all over the world at the biggest events and swankiest casinos.
But we were there at the start of the online poker boom too. We registered our first accounts with the early pioneers of Internet poker and deposited our first few dollars when there were only a handful of players to take on over the virtual felt.
We have seen it, done it, and by golly, we've earned the tee-shirt. And now we're passing on our extensive knowledge to you.

We Find the Best Poker Sites
At OnlinePoker.com we have a strict criteria of reviewing. We pick apart poker sites to explore software, the range of bonuses, whether the cashout times for real-money players cut it, and if the traffic is any good.
You're bound to find something useful at OnlinePoker.com. We have the knowledge and experience to make sure your strategy is up-to-scratch, your understanding of bonuses 100 percent, and your ability to pick out a good deposit method second nature.
Meet the
OnlinePoker.com Team

James Mitchell
James is a self-made poker aficionado. His love of cards and games of skill began many years ago when he was an in elementary school. It all started with a keen interest in puzzles and then progressed to the game of chess. In middle school he and friends began playing poker as a pastime and it developed into something much bigger. Today you will find James playing professionally and when he isn't doing that he is a freelance writer, and poker specialist helping others develop into world-class poker players. Don't be surprised if you come upon James playing chess in Washington Park, New York City.
Although James is primarily a Texas Hold'em specialist, he is also quite astute at many of the leading tournament options such as Razz, Omaha, and Stud to name a few. Additionally he loves spending down time playing Blackjack and is quite fond of Craps.
If you are looking for a well-versed, competitive view of poker then James Mitchell is your man.

Newman Stafford
Newman is not the new kid on the block when it comes to online poker. He started out playing with fellow dorm-mates while attending college. His love of the game progressed from his dorm room to local poker hot spots. It wasn't long before he experienced live poker with a higher limit edge at one of the many brick and mortar casinos located in Minnesota. A fellow poker enthusiast suggested that he try out online poker. The rest is history.
For over 15 years Stafford has enjoyed both playing, analyzing and now, writing about the online world of poker. Although the vast majority of his time has been spent focused on the climate and changes of online poker in the US is also very well versed with the international poker scene.

Janelle Richards
When it comes to getting your money's worth, Janelle is our go-to pro for finding the poker sites that have the best rakeback, bonuses, and player perks. She began playing online poker to prove to her brothers that she could in fact beat them and bring in more winnings over time. Although the win is important to Janelle, playing on the poker site's money is the name of her game.
You can rest assured that when Richards says this is a "generous site," or "stay away from this site if you are pinching pennies," she has already tested it out to the nth degree. Her savvy approach to data analysis comes into play when she begins comparing bonuses, rakes, free play, and free tournaments. Her background is in accounting and she has a MBA in finance so you can only imagine how this number cruncher applies her love of data to online poker.

Claire Franklin
Playing for the recreational fun of it has never been enough for Claire Franklin. If she is not deeply engrossed in a tournament play in Vegas then she is online holding her own against some pretty powerful online players. Along with her love of tournaments, she is known for her frugal methods to stay in for the long haul.
If you ask Franklin what it is about tournaments that really excites her, she will tell you it is because it requires long term skill and a keen strategy to come out alive. She loves to challenge herself as well as challenge her opponents to do the same. When she isn't deeply enthralled in her own game she is following other leaders in poker. She analyzes not only how they do it but what are the best feeder sites to the WSOP. Claire specializes in the best sites for US Players and will guide you to where the best winning action is located at.

Steven Foreman
Steven has become one of the most prolific poker writers around today. He is a regular blogger and research for some of the leading websites on the mainland and abroad. If Foreman hasn't written about it, then it hasn't happened.
He began playing poker against his dad and granddad when he was big enough to sit at the table without a booster seat. Poker was a favorite game in his house along with sheepshead, euchre, and bridge. While some "all American" boys were tossing a baseball out back with their dad, Steven was hard at work earning pennies as he began to outwit his elders. He also developed into an amazing wordsmith and from there his two loves; cards and writing came together like peanut butter and chocolate.
We love comments and mail at OnlinePoker.com. If you have any queries, complaints or suggestions, we'd love to hear them. Fire them over by snail mail to:
Unit 3, North Mole Industrial Park
North Mole Road
Gibraltar
P.O Box 302
Or get online and send us an email. We'll do our best to get back to straight away, and we always reply to OnlinePoker.com readers.
Top