5 Ways to Improve Your Bankroll Management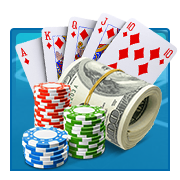 As any gambler will tell you, aiming too high too soon will eventually see your entire poker bankroll disappear faster than you can load up a Sit 'n' Go.
There's so much choice today in online poker that it can be easy to get carried away and try games that you don't understand at levels you can't comfortably beat.
Employing and understanding simple bankroll management is key to a happier real-money poker life. Managing your bankroll means you can handle the wins as well as the losses, and you'll be well-placed if you have any big swings in variance.
1 - What is Bankroll Management?
Essentially, bankroll management is having a strict betting structure in place when you choose what games to play.
If you're a cash player it means having a set amount of big blinds or buy-ins in your roll, and if you're a tournament or SNG player having enough buy-ins ready so that you can spread your cash wisely without going bust.
Playing within your bankroll, or playing within the correct limits, is essential if you want to be a profitable long-term player.
2 - How to Manage a Good Bankroll
Managing your funds is all about having the right buy-in to bankroll ratio. While there are no set-in-stone figures involved, you can follow a fairly simple plan for online poker.
For cash game players, it's good to have 20x the MAXIMUM buy-in at one table. If your level is .25/.50 No Limit Hold'em, and the maximum buy-in is 100 big blinds - or - you should have 20x that, or ,000.
Of course, if you want to crush online cash games and earn rakeback or trigger a welcome bonus, you'll want to be raking as much as possible. And that means multi-tabling.
So, as you improve, you might decide to add one or two more tables. For each extra table, add ,000 to your bankroll. The figures start adding up, don't they?
The same applies to Sit 'n Gos or MTTs (Multi-table tournaments). If you are playing SNGs, consider having 50x the buy-in in your account, or ,100. (And yes, include the tournament fees in your roll.)
3 - Choosing Your Stakes and Games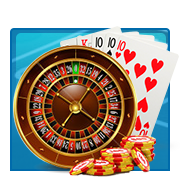 While basic bankroll management levels are fairly straightforward, having a big roll doesn't mean you're going to win; you also have to choose the right games.
There's no point loading up a .25/.50 NLHE table with ,000 if you don't know how to play cash poker.
Bankroll management is all about managing your skill level too. So, your roll acquires a lot more 'value' if you're comfortably crushing .02/0.04 cash games rather than you seeing a lot more variance at the .25/0.50 levels and above.
4 - Moving Up and Down the Levels
Everyone has bad periods of poker, even skilful players. Variance is one of those things about poker and shows that the game isn't all skill.
Good bankroll management makes sure you can handle the swings and if you are on a massive downswing you won't go bust.
Keep an eye on your bankroll and work out what you have left after a bad session. Re-calculate your funds; if your entire roll drops below 10 buy-ins (e.g. at a .25/.50 NLHE table) consider dropping down to the .10/.20 tables to build up your money again. Once you've recouped your losses, move back to the highest level you're comfortable at.
Similarly, if you're on a good run and you are regularly crushing games at your level, consider moving up. Let's say you have a healthy roll of ,000 and are winning at the .25/.50 cash games, take a shot at the .50/.00 levels.
True, the skill levels will be slightly higher at most sites, but not so much that you will be struggling. Plus, you're still employing sensible bankroll management as your winnings are in safe territory.
5 - Making Your Bankroll Go Further
The great thing about online poker is that sites are fighting for your custom, so why do all the hard work when they can help you with your roll?
Look for good, regular promotions at the top sites like rake races, reload bonuses and big-money guaranteed tournaments.
Bonuses like these can add lots of value to your account and help you make extra cash over the long-term. Making the sites work in your favor is a strategy every serious online player should be mastering.
Tilt Can Kill Your Bankroll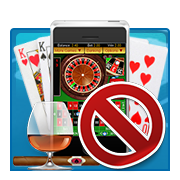 While some sensible bankroll management is important, discipline is also key to maintaining your cash levels.
Online poker is so readily available, it can be easy to load up a table when you're tired or bored, and there's nothing to stop you trying the big levels that are out of your league.
Filter out your lobby (many online sites allow this) to only display the games your bankroll will allow. Next, switch off all distractions like a second monitor with a web browser/Netflix/sports, etc. And never drink while playing; you will lose sight of not only your ability but also your bankroll.
Finally, going on tilt can result in you making bad decisions, taking a "gamble", and siphoning off valuable bankroll to a game you shouldn't be in. Avoid tilt and you will avoid decimating your bankroll.
More Related Guides
Top