Online Poker Reward Schemes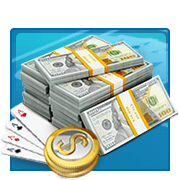 Real-money poker players online love a freebie, whether it's a tournament overlay, a big-money freeroll, or a healthy welcome bonus.
But what if you're a solid, regular player, contributing thousands of dollars in rakes and fees to your favorite poker room?
If you're a big grinder racking up the hours you could be eligible to join one of the many VIP rewards schemes available online.
What's a Reward Scheme?
Reward, or VIP, programs award loyal players with cash, kudos and bonus prizes the more they play.
Although schemes vary from site to site, the idea is pretty much the same: you play real-money cash games or tournaments and earn player points for every cash game pot you contribute rake to or every tourney you pay a fee to enter.
As long as you are playing enough real-cash games, and clearing enough player points every month, you will be entered into a VIP or Loyalty scheme, and the journey to the big VIP levels will start. (Check out our detailed page on triggering bonuses here.)
How Can I Reach VIP Status?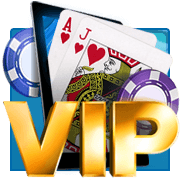 Most big poker sites will classify you as a 'VIP' as soon as you start paying rake and earning player points.
You'll start on the most basic level where you can use your player points to buy into exclusive tournaments or buy merchandise from exclusive online stores.
As you move up levels, you can earn bigger cashback deals, free tournament tokens and invites to live parties.
While VIP schemes vary from room to room, you will normally have to clear around 100-200 player points every month to maintain your most basic VIP level.
So, if you're clearing of rake in cash games every month, and the site awards 200 points for every contributed, you're on course to at least keep the level you're on and look at moving up to the next level.
Benefits of VIP Schemes
Keep your play going, crush the big games and rack up thousands of hours, and you'll be at the top level.
You may have to rack up thousands, or millions of player points a year to achieve the highest VIP status but you might be eligible for cash credits, special reload bonuses, personal account managers and entries into exclusive online tournaments.
Some sites also reward you with a VIP level boost by winning special tournaments.
The key thing to remember is that to maintain your VIP level, you have to clear a certain amount of points every month. This ensures you keep your play rate up, and of course gives you the incentive to reach the next level.
Other Kinds of Loyalty Schemes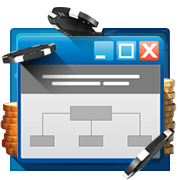 As well as straight points schemes, sites are getting more and more innovative with their loyalty schemes.
In 2023, you are starting to see Leaderboard promotions which challenge players to out-perform their fellow Sit 'n' Go, cash game and tournament players. Head the leaderboard and you'll be in line for big cash prizes.
With a move towards social gaming, some sites are even introducing special 'missions' which see small cash prizes awarded for achieving certain goals (winning a series of SNGs, winning tournaments with A-A, K-K, Q-Q, etc).
As well as rewarding players with tournament tokens and cash, these new 'mission' schemes earn real-money poker fans bragging rights over their friends as they share their achievements on social media websites.
Shop Around For a Good Loyalty Scheme
Loyalty programs are changing all the time as the online poker scenery becomes more crowded and competitive.
With a move to attract more casual players, some sites are beginning to relax their points requirements.
So, where a big site may have once required 400 points a month to maintain the lowest VIP, you'll find that has been cut to around 50. Similarly, for the bigger levels, an 8,000 points/month requirement has dropped to 2,000.
These new loyalty schemes aren't one-offs; they are becoming the norm for sites keen to maintain as many casual and recreational players as possible.
More Related Guides
Top