Top 5 Offline Poker Rooms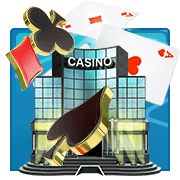 While online poker is great, nothing beats the thrill of sitting at a live table making reads on players across the felt.
Live poker can be a noisy, exhilarating experience, and if you pick the right places you can take advantage of healthy cash game action and big-money tournaments.
Most good cardrooms today run Player Rewards schemes too, which give you freebies like hotel nights and meals as you earn points playing poker.
So, let's jump in right at the deep end and explore the best places to play poker on the planet. It's time to dust off that passport, dig out the bankroll, and enjoy some old-school live poker excitement.
1 - Foxwoods Resort & Casino - Connecticut, USA
Visit: www.foxwoods.com
The first thing to do is establish what exactly sends you on tilt and what effects it has on your game and to do this you can create a tilt profile.
The East Coast's largest poker room, Foxwoods Resort Casino in Connecticut arguably boasts the best poker action this side of Las Vegas. It also happens to be the biggest tribal casino resort in North America.
In terms of regular action, the Foxwoods cardroom offers poker cash games and tournaments 24 hours a day. Cash action runs from /2 No Limit Hold'em to /150 Stud and regular tournament highlights include a weekly No Limit Hold'em game on Saturdays that carries a ,000 guaranteed prizepool.
Rather helpfully, Foxwoods allows you to reserve tournament seats online before you turn up.
The resort was, until recently, home to an established World Poker Tour stop but there are still some major festivals running, the Foxwoods Poker Classic and the Foxwoods World Poker Finals among them.
There's also a WSOP Circuit festival which offers the chance to win a World Series ring for buy-ins as low as.
For a bit of variety, Foxwoods also offers table games, bingo, Keno and a live racebook.
Why?: Largest cardroom on East Coast; 24-hour poker; regular big-money tournaments; lots of other gaming action if you want to take a break from poker
Why Not?: Action can be busy at weekends
2 - Crown Casino - Melbourne, Australia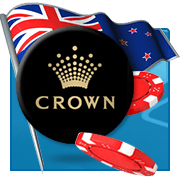 Visit: www.crownpoker.com.au
If you can handle the plane fare, James Packer's flagship Melbourne casino is worth the trip Down Under.
With a range of friendly-priced cash games and tournaments, the Crown is worth the trip, and you're bound to encounter one of the best atmospheres in a casino anywhere. The local players are friendly, the dress code relaxed, and the action fast and furious.
The best players from Europe, the US and Australasia/Asia cancel everything in January and February to attend the Aussie Millions.
Held every summer at the Crown Casino in Melbourne (when it's mostly winter for the rest of the world), the Aussie Millions carries a packed schedule to rival the WSOP.
The Aussie Millions Poker Championship main event runs for six days and carries a buy-in of AUS,600, but there are interesting side events like the AUS,150 'Terminator' bounty tournament, a AUS,500 HORSE event, and even a AUS,000 High Roller tourney.
Why?: Flagship casino/cardroom in the southern hemisphere
Why Not?: Plane fares are expensive
3 - Commerce Casino - Los Angeles, USA
Visit: www.commercecasino.com
The world's largest cardroom, the Commerce Casino is arguably the home of dedicated live poker in the USA
While California continues to ban traditional table games like roulette and blackjack - at least, outside tribal casinos – this has led to a flourishing of live 'skill games' like poker. Interestingly, some of the traditional 'against the house' games like baccarat and 3-card poker have been altered to comply with the law.
California currently boasts several incredible poker rooms, but the Commerce is by far the stand-out.
With 243 tables and every game under the sun, the Commerce is rightly considered the best poker room in the world. In a regular week, you'll find cash games and tournaments in a variety of flavors, including Texas Hold'em, 7-card Stud, Omaha, Razz and Lowball.
Daily tournament highlights include a Deepstack (Mon-Thurs) and two separate Megastack tourneys on Friday and Saturday. Cash games run from /2 to /200 (No Limit Hold'em) and /2 to /60 for Stud. For cash game players, the Commerce runs poker jackpots depending on various qualifying hands.
The World Poker Tour's LA Poker Classic touches down here like clockwork every year, and in previous years has recorded turnouts over 1,000. The main event buy-in is ,000, but a raft of smaller-buy-in side events runs throughout the annual festival.
Why?: Huge number of tables; dedicated 24/7 poker room; home of the WPT LA Poker Classic
Why Not?: Tough games
4 - Dusk Till Dawn - Nottingham, England
Visit: www.dusktilldawncasinonottingham.com
It's hard to compare the various merits of a swanky joint like the Casino de Monte-Carlo and a converted nightclub off a freeway in the middle of England, but it's the UK's biggest cardroom that wins out in our #4 spot.
Boasting one of the biggest dedicated cardrooms in Europe, Dusk Till Dawn has 45 tables and a tiered open-plan room that can easily seat 450 players.
Situated in the heart of England, the tables are kept regularly stocked by players who flock from all over Britain. Cash games (always popular) run from £1/1 to £5/10 but when the cardroom hosts a large festival, the stakes can run higher.
In terms of tournaments, a regular £200,000-guaranteed 'Grand Prix' is a winter highlight, while the club recently became a tour stop on the World Poker Tour (WPT). In 2014, the club hosted the 'WPT500' which attracted well over 2,000 runners and smashed the £1 million guaranteed prizepool.
Dusk Till Dawn also operates an online poker site from where players can win satellites into live events at the card club.
Why?: Largest cardroom in the UK; big-money festivals
Why Not?: Horrible location in an industrial park; hotels are far away
5 - Bellagio - Las Vegas, USA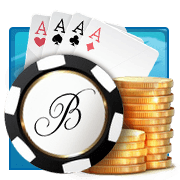 Visit: www.bellagio.com
Vegas boasts a dozen or so top-class cardrooms, but we couldn't sign off without recommending the cream of the crop - Bellagio.
Home to the high rollers' "Bobby's Room" (named after 1978 WSOP winner, Bobby Baldwin) you can just about sneak a peek at the world's big legends doing battle at the biggest cash games in the world.
Phil Ivey, Phil Hellmuth and Doyle Brunson are regular attendees here, but if you can't afford the stakes - the minimum buy-in is ,000 - there's a fully-stocked cardroom on-site where you can enjoy daily and weekly tournaments and 24-hour cash action.
No Limit Hold'em players are well catered for in the 40-table cardroom, with /3 to /200 cash games in Hold'em, Omaha, 7 Stud and Mixed Games running round the clock.
A daily buy-in tournament starts at 5pm, with 10,000 starting chips. And of course, once you've bust you can take advantage of a suite in one of the swankiest hotels on The Strip.
Why?: Watch the big names do battle in Bobby's Room
Why Not?: Can be like rush hour on the weekends.
Understanding Rake in Live Poker Rooms
Whether you're playing Hold'em in Melbourne, Omaha in Macau, or 7-Stud in San Jose, you're going to have to pay for the privilege of sitting down.
The 'rake' is a cut of the pot taken by the cardroom and relates to the pot amassed during a hand. Normally, the rake is around 5 percent of the pot up to a maximum amount (say,) but this can vary from room to room and country to country.
Some live poker rooms will also not take a rake in Texas Hold'em if the hand hasn't reached the flop (the "no flop, no drop" rule).
Unlike online poker, there is also usually a 'time charge' for sitting down at a table over a period of time. This will be taken by the dealer at set times during the session. Although more common at higher stakes, it's worth knowing what the casino charges before you sit down.
More Related Guides
Top