Top 5 Poker Pros
Thousands and thousands of poker players have come and gone over the years. Most end up making a modest profit; others lose their bankroll.
For an elite few, however, they consistently turn up on the biggest stages in the world - both on and offline - and do the business.
So, who are our greatest poker pros of all time? There will be disputes, of course, but here's about as strong a Top 5 as you're likely to see this year. If you have your own recommendations, why not email us and let us know your own picks?
Phil Ivey (USA)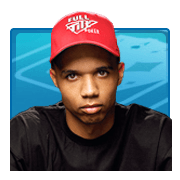 Career Earnings: ,457,073
WSOP Bracelets: 10
Second only to Phil Hellmuth (see below) in WSOP bracelets won, Phil Ivey is the connoisseur's favourite: a player who gets his titles quietly while mercilessly dispatching with his opponents.
Ivey - officially, at least - has earned over million in live tournament earnings, but that doesn't include the many millions he's won at the online nosebleed high-stakes cash games.
Controversy, however, has never been far away with Ivey - who is known as a ruthless gambler as well as a formidable poker player. In 2014, he appeared in a London court attempting to claim £7 million of punto banco winnings denied him by a local casino.
It was deemed by the judge that Ivey had won the cash via "edge sorting" - a method used by gamblers to spot flaws in playing cards - and the casino kept the cash. [1][2]
Phil Hellmuth (USA)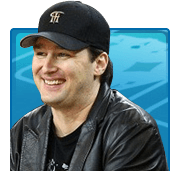 Career Earnings: ,282,014
WSOP Bracelets: 13
Where do you start with the legendary "Poker Brat"? "The Madison Kid" came to public prominence in 1989 when he defeated the reigning WSOP champ Johnny Chan to win his first and only World Series of Poker main event.
From then on, Hellmuth has proved himself one of the best Hold'em players on the planet was well as making a name for himself with some uncontrollable, and often hilarious blow-ups at the table [3].
Hellmuth holds the record for most WSOP bracelets won (13) but has started to show his diversity. In 2012 he won the ,500 Razz event at the World Series. The title was his first in a non-Hold'em discipline. [4]
Daniel Negreanu (Canada)
Career Earnings: ,853,907
WSOP Bracelets: 6
The world's all-time record money-earner happens to be one of the world's nicest pros, and a great all-round ambassador too.
Negreanu's record speaks for itself: since hitting the big time in 2004 with two breakthrough World Poker Tour titles (Borgata Poker Open and the Five Diamond World Poker Classic) he has gone on to bag six WSOP bracelets and amass career earnings worth almost million.
Daniel showed that the arrival of a new breed of online player hasn't fazed him as it has some of his contemporaries. In 2014 alone the PokerStars-sponsored pro made over million, helped in no small part by bagging 2nd place in the million-dollar buy-in 'Big One For One Drop' (see box). That result helped him leapfrog Antonio Esfandiari to top the all-time earners' list - for now. [5]
Dan Colman (USA)
Career Earnings: ,894,180
WSOP Bracelets: 1
At the end of 2013, American pro Dan Colman had several cashes under his belt and a few hundred thousand dollars in the bank.
Fast-forward a year and Colman had raced to third in the all-time money-earners' list and spectators were wondering whether he was better than Ivey.
So, what happened? Well, a million first-place finish in 2014's Big One For One Drop certainly helped (with Colman defeating Daniel Negreanu heads-up to win) but in the same year he also won the EPT Grand Final High Roller in Monte Carlo AND a WPT Alpha 8 High Roller event in London.
While high roller events can oftentimes skew league tables, there's no doubt that Colman has the skills and will certainly be a player to watch in the coming years. [6]
Chris Moorman (UK)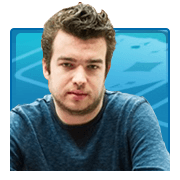 Career Earnings: ,961,787
WSOP Bracelets: 0
Although still young, English pro Chris Moorman has been there, done it and got about 1,000 tee-shirts.
Moorman made his name online, playing as "Moorman1" at online tournaments on the biggest sites, but it's his incredible consistency that has seen him rise up the all-time money list.
Moorman's million online haul has included countless 'Triple Crown' titles (the online Holy Trinity of big weekly MTTs) and over the last few years he has tried to adapt his unquestionable skills to the live arena.
In 2011, Moorman finally got the result he deserved with a runner-up place in the ,000 WSOP Six-Handed Championship. That was eclipsed early last year when he finally bagged a major title, hitting the WPT LA Poker Classic for ,015,460.
When it comes to all-rounders, they don't come more talented than Chris Moorman. [7]
Sources:
How the 'Big One For One Drop' Changed Poker
Over the past few years, High Roller tournaments have started to appear in greater frequency.
With bigger buy-ins and bigger names, the most famous pros are attracted by the media attention, the chance to do battle over prizepools in the millions, and to give their sponsors a little sweat.
In 2012, the Cirque du Soleil founder, Guy Laliberte - himself a keen high-stakes player - thought up an idea to run a charity event for African water projects.
The tournament was the Big One For One Drop and carried a million-dollar buy-in, with ,111 of each buy-in going to charity.
In the first year, Antonio Esfandiari defeated a field of 48 runners to win the first prize of ,346,673. With it, he was sent soaring to the top of the all-time money list. The Big One event returned in 2014, with player of the moment Dan Colman triumphing.
More Related Guides
Top