Top 10 Sit 'n Go Tips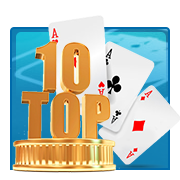 Online Sit 'n Gos provide casual Texas Hold'em players with a great way to make consistent, regular profits.
While SNGs have the danger of becoming monotonous over time, they certainly provide players with the best way of bolstering their bankroll, especially if you can learn to multi-table.
While our in-depth strategy guide goes into a little more detail on starting hands and game strategy, this handy tips top 10 should start you off on the right track.
1 Be Patient Early On
Although most SNGs are played in a 'Turbo' style (10-minute blinds are the slowest levels you'll find) there's still room to be patient in the early rounds.
Being patient means focussing on premium hands like big pocket pairs and suited connectors which you can raise with in late position.
You want to ensure that the blind levels don't race away from you but also play enough pots to give you a big enough stack to play with once the play becomes 5 or 6-handed.
2 Master Each Stage
SNG play varies greatly between Early, Middle and Later stages of the game. It's important to know the difference between each and to gauge when you should change gears.
Read our in-depth SNG strategy page for a better idea of playing at the different stages.
3 Utilize the Continuation Bet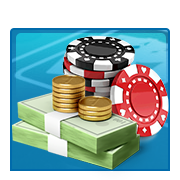 The 'C-Bet' is the SNG player's biggest weapon and is responsible for winning a lot of your small pots. Regardless of whether you hit the flop, throwing out a bet post-flop when first to act can often win you the pot there and then.
Weak opponents will normally just give it up then and there, especially if an ace appears and they haven't hit. Winning lots of these small pots post-flop can soon add up.
4 Get Aggressive Heads-Up
SNGs aren't about merely cashing; they're about hitting that first place for 50 percent of the prizepool. When you get heads-up, force your opponent to a decision as often as possible; raise all-in if your opponent raises or limps, and play picture cards and pairs strongly.
5 Learn To Multi-Table
Online SNGs take up to an hour to play, especially if you reach the heads-up stage, but you won't get rich playing one at a time.
Mastering more than one game at a time is key to ensuring long-term profits. Start out with two games and see if you can comfortably follow the action.
Don't fall into the beginner multi-tabler's trap by focussing on one game and running out of time on the other table. Savvy opponents will spot when you're multi-tabling and 'timing out' by not handling all the action.
6 Hunt Out Good Traffic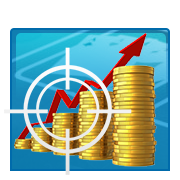 Sit 'n' Gos kick off when all the seats at the table(s) are full. So, it's not much fun playing at a crummy site that doesn't have enough players to fill seats.
Choose a solid network and site with a healthy stream of players so that you can play a new SNG as soon as your last one has finished. For multi-tablers, this is essential: you need to have three full games running at a time, at least.
Bigger sites, especially poker rooms aligned to sportsbooks, will have plenty of fish playing the low-stakes SNGs. They won't have the skills or patience to make their Sit 'n' Go play profitable, so take advantage.
7 Try Out Multi-Table SNGs
While single-table tournaments are usually the most common form of SNG, some bigger sites offer 'Sit 'n' Gos' which can cram in up to 180 players before they kick off.
If the runners total around 100, the strategy isn't too different to a regular single-table tourney: sit tight early on, let the fish take themselves out, and play your premium hands strongly in position.
The best thing about bigger SNGs is that the field dwindles fairly quickly, adding value to the prizepool and leaving you with a small amount of runners to take on. And the payouts will go further, around 10-20 places.
8 Try a Variation
The great thing about online SNGs is that they don't come in just one flavor. You can play single-table tourneys for $5, $10 or $50, Hyper-Turbos that last 20 minutes, or 90-man Sit 'n' Gos that kick off once all the seats are full.
Be careful of Turbos and Hyper-Turbos. These are good to fill a few spare minutes but reward aggressive players who get moving early on. If you're comfortable with altering your playing style, and handling the variance, Turbo SNGs can be profitable long-term.
Check out our SNG Strategy page for a list of popular SNG variations.
9 Invest in Sharkscope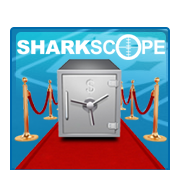 You'll generally find you come up against the same players in SNGs, so making notes on their play is useful for future strategy.
Sharkscope is an invaluable database of statistics on online Sit 'n' Go players across many different sites and networks.
It requires a subscription, but Sharkscope is perfect for regular SNG players who want to track their opponents' track record and recent results.
Is that guy who keeps raising 75 percent of pots a long-term winning player, or does his play leave him in the red? Sharkscope will help. If you don't want to spend the cash on a tracking site like Sharkscope, make use of the player notes on the online poker site. Most good rooms will let you write notes on opponents on-screen as you play.
Make your notes brief (plays most pots pre-flop/folds to c-bets post-flop/total fish/plays lots of pots etc) and easy to refer to.
10 Employ Good Bankroll Management
Whatever your discipline, sensible bankroll management is essential to long-term healthy poker profits.
If you're sticking to a single level of buy-in (Say, $10 per SNG) you should be assigning about 2 percent of your bankroll on each tournament. Therefore, have about $500 in your bankroll to play poker with.
This should increase if you're multi-tabling, but sticking to a low proportion will ensure your roll can handle the inevitable downswings that SNG players go through at some point.
Understanding ICM in SNGs
ICM, or the 'Independent Chip Model', is a method for assigning a value (in dollars, GBP, etc) to your chipstack throughout an online Sit 'n' Go.
By studying our stack in relation to the other players' stacks, we can work out how much we can expect to win in the Sit 'n' Go ("prizepool equity"). From using ICM, therefore, you can evaluate whether a move is risky or worth the reward. This is particularly helpful for bubble play when you are gunning for those prize places.
You can purchase software like SNG Wiz, or any ICM calculator online, which evaluates ICM for each game you play. If you're a serious Sit 'n' Go player it's definitely worth the money if you want to improve and analyze your play.
More Related Guides