Online Poker Bonuses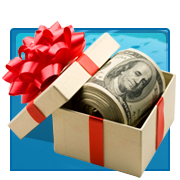 Bonuses at Internet poker sites are great for you as you can earn yourself some free cash, and good for the poker room as they keep you playing on their site.
Bonuses differ from room to room, and the dollar figures involved can vary dramatically, but essentially they work in the same way: make a real-money deposit, play as much poker as you can in a set time period (e.g. 30-60 days) and earn enough 'player points' to clear the bonus cash. Some sites will even pay your welcome bonus into your poker account as soon as you make your first deposit.
Most sites will tempt newbies in with big-money offers, but the really good sites will keep players there with regular bonus promotions and special limited-period offers. The trick, of course, is to know when and where to play, and what games are best for clearing the bonus.
Getting Started
First, make a real-money deposit at your chosen site. The minimum and maximum deposit amounts for the bonus will be clearly displayed on the poker site, as well as the percentage amount the room will pay back (look for 100% as minimum, so if you deposit $500 you can aim to earn a free $500 back from the site).
Once you've made your deposit and entered the promo code, you're ready to go.
How Are Poker Bonuses Calculated?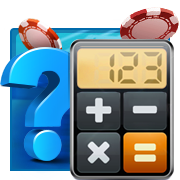 Whether you're a new player depositing for the first time or a seasoned player making your 100th reload, bonuses work in the same way.
The more cash games and tournaments you play, the more 'points' you will earn, and the more points you earn, the faster you will unlock that bonus cash.
For playing cash games and tournaments, points ('player points', 'frequent player points', 'VIP player points' etc) are earned for every tournament/SNG fee you pay or every dollar of rake you contribute to a cash pot.
The site will then list a 'clearance rate' which describes a dollar amount awarded for every 100 or 200 player points you've earned. If you clear the required player points in the time limit, your bonus cash will be paid out to you (usually in increments).
Bonus Example
Here's an example: you're a fairly experienced $1/2 No Limit Hold'em player making a deposit at a big poker site. You've set up a new account and have entered the promotion code in the Cashier when making a funds deposit. Now you've got a strict deadline to clear the bonus points.
False tells can include agonizing over a decision (or even running the clock down) before making a re-raise with the absolute nuts, or making table talk. For example, saying something like, "If I fold, will you show me your hand?" is a good way of bluffing an opponent into thinking you have a semi-strong hand that requires some thought before calling.
At a cash game, the table will contribute, as a whole, a certain amount of rake in a pot. The site will then award player points to the whole table. Then, your individual contribution to that pot will be calculated and player points distributed accordingly.
Let's say a site awards 5 player points for every of contributed rake to a cash game and the bonus clearance rate is for every 200 points earned. To earn 200 points, and off your bonus amount, you would have to rake during your cash game play.
The same applies to tournaments or Sit 'n' Gos. If you're a multi-tabling SNG players crushing the +2 NLHE tables, you can earn 10 points (5 x ) for every game you play. If you're playing three tables at a time, and packing in 12 games a day, you will have earned 120 points.
Types of Bonus
Welcome Bonuses
How Does It Work:
Welcome bonuses attract new real-money players to a site and keep them there.
Benefits:
The best thing about welcome, or first-deposit, bonuses is that they are usually generous. But they're generous for a reason; online poker players are a loyal (and lazy) bunch, and tend not to move accounts too much if they can help it.
Good rooms will also add on extras such as freerolls for new depositors, available exclusively to anyone making a first cash deposit.
Reload Bonuses
How Does It Work:
Reload bonuses are good for loyal customers who might miss out on welcome bonus deals for new players.
The idea is the same: make a real-cash deposit with a special promotion code and clear a points total within an allotted time. Reload bonuses might not be as generous as welcome bonuses, but if you're a solid raking player they can add a little more cash to your bankroll.
Benefits:
While the dollar amounts of reload bonuses can be small, the clearance rates are usually lower too. For example, where a welcome bonus may require 200 player points to earn , a reload bonus may reward you win for clearing less than half of that.
VIP Schemes
How Does It Work:
For very active players, loyalty schemes operate at the bigger sites that reward you with free cash, VIP treatment and exclusive tournaments.
Of course, these are reserved for players clearing many thousands and thousands of player points, although every site that operates VIP schemes like this have a tiered system where even small points-earners can benefit.
Benefits:
VIP programs require regular play (e.g. clearing over 100 player points every month) but the benefits can be huge. Loyalty schemes guarantee cash rebates, VIP tournaments and live party invites. Of course, there's also the kudos of becoming a VIP online player and having your level displayed on your avatar at the table while playing.
Top 3 Tips For Getting a Good Deal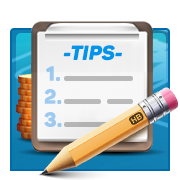 1 - Opening multiple poker accounts online is a good way to maximize your bonus potential. But shop around first; it's a good idea to open one account for, say, SNGs, and another one for cash games.
2 - Choose a room that has lots of traffic at the level you want in the games you want; if you have a strict time limit on your bonus, there's no point missing it because you couldn't get a game.
3 - Shop around: not all poker rooms offer the same level of bonus, and some have clearance rates that are more prohibitive than others. One room may require only 100 points to be earned over two months but only award $1 per 20 points. Another, meanwhile, may require 200 points and offer $5 per 20 points but the bonus period may only be two weeks.
Choosing a Good Deposit Method
Whatever you're playing, and however good your bonus, make sure you pick a top real-money poker room that has a good range of deposit methods and reliable cashout times.
There's no point triggering a bonus only to be left waiting six weeks or longer for your cash. Check out our guide at OnlinePoker.com to find a deposit method that works for you and read reviews of the best, most secure rooms online.
More Related Guides
Top