Poker Winnings Withdrawals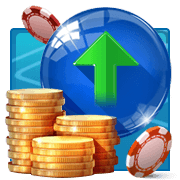 Making a real-money deposit at a top poker site is easy: choose a card or e-wallet, head to the Cashier, and make your deposit. There's normally a large range of banking options, and the limits can be big.
But what about when it comes to cashing out? Can you rely on the same range of options? And what if the withdrawal times turn out to be slow?
If you want to cash out that big tournament prize or are thinking of cashing out of a crummy room and moving somewhere else, read on.
Choosing a Withdrawal Method
After you make a deposit, with any luck your funds should appear the same day or instantly. But when it comes to cashing out, you might find a much reduced list of withdrawal options.
Where's that VISA card option disappeared to that you used to make a deposit? Why could you deposit with an e-Wallet or credit card but the only withdrawal option is a Bank Transfer?
It's important to find a site that lets you cash out in as many ways as possible. Do your homework and check our reviews before you commit.
How to Make a Cash-Out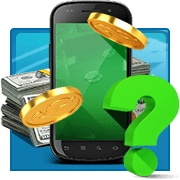 To withdraw funds, you'll need to be logged in at your chosen poker site.
Head to the Cashier and click on the 'Withdrawals/Withdraw Funds' tab and click on the banking option, if available. Enter how much you want to cash out (remembering the Net Deposit stipulation, if applicable) and click 'Submit'.
Don't try to withdraw ; there will normally be a strict minimum withdrawal amount (around , but sites vary). Maximum withdrawals also vary from site to site, and payment method to payment method. Good sites will list their withdrawal policies clearly when you visit the Cashier. Alternatively, log on to the Instant Chat and ask a Customer Support agent.
What Are Net Deposits?
Some poker sites operate what are called "Net Deposits".
Net Deposits mean that if you deposit funds with a certain debit/credit card or e-Wallet, the withdrawal MUST go back to that same payment method.
For example, if you deposited $10 with NETELLER and $10 with a VISA credit card, your withdrawal of $20 will go half to NETELLER and half to the VISA card.
So, what are the reasons for Net Deposits? Well, it's a good way for legit sites to operate the proper security protocols to combat identity theft and money-laundering. While it can be annoying, especially if you use multiple deposit methods, it's good to know the reputable gaming sites have your back.
Cash-Out Times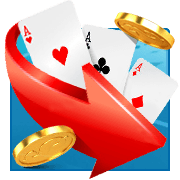 Withdrawal times are usually dependent on where you live, what banking method you're using, and the site you're playing at.
Withdrawals to debit or credit cards, for example, should take from 2 to 5 working days to process. The problem for the poker sites, however, is that they have no control over the speed of your bank to make this quicker.
Meanwhile, if you've requested a paper check (available at some rooms), expect much longer to receive your cash - a few weeks is standard.
Some credit cards in restricted countries may not allow withdrawals, or more accurately, prohibit the site itself from paying funds to your card.
Alternatively, set and use an e-wallet just for cash-outs. Services like PayPal (if available in your country), Skrill, or NETELLER, process cash-outs within a day. You can often see your funds in your wallet much quicker than if using a card. Even better - many e-wallets are being introduced for use at regulated US sites in 2023 .
You can, at some sites, transfer funds to another player and let them withdraw the funds for you. While Player Transfer is only accepted at some of the larger poker rooms, it's a good way to avoid problems with processing.
To transfer funds, all you need is the player's ID and their consent.
Fees & Processing Problems
Normally, poker sites won't charge a fee when you withdraw from your account, but if you live in a jurisdiction that has had issues with credit card processing, you may well find you receive a charge.
e-Wallet cash-outs and debit cards will usually incur no fees, but make sure your e-wallet provider hasn't charged you for receiving funds from an overseas site.
If it's gone five working days and you still haven't received your cash, double-check your bank or card details you entered for the withdrawal as incorrect details can result in a bounced back payment. Alternatively, contact Customer Support to see if they can track the transaction.
All of our recommended poker sites at OnlinePoker.com have a good record of timely cash-outs, so you can trust that you won't be left waiting weeks for your money. If a room has consistently failed to deliver on swift withdrawal times, they'll earn a special place on our Blacklisted Sites list.
ID Verification
One final word: you may be asked to verify your age and ID when making a first deposit or withdrawal. This can involve sending the site copies of documents like a passport or Driver's License. Once received and verified, you should be able to carry on playing.
Do Your Homework: How Fast Is Your Site?
As we have mentioned, cash-out times can vary from site to site and from banking option to banking option.
Where one site processes card payments quickly, another may take days; where one is quick with its e-wallet transfers, another ignores them altogether.
Do your homework and check our reviews for the most reputable sites on the net. Some online poker rooms have proven track records when it comes to prompt withdrawals; others regularly come bottom of the class. Forums are very good with outing bad sites too, listing disputes and delays with various sites. Alternatively, check our Blacklisted Poker Sites here to see who's bringing up the rear when it comes to player payouts.
More Related Guides
Top