Georgia Poker Site Laws 2017
Georgia is among the most staunchly conservative states in the U.S. when it comes to real money gambling laws. There are no commercial or tribal casinos to be found inland (cruise ships off the shore do serve as casinos), and even pari-mutuel betting is outlawed. Being in the peach state is barely any fun at all if you happen to be a lover of real money gambling.
On the plus side (it's a small plus), Georgia does have a state lottery. The other legal forms of gambling in GA are bingo and raffles. Real cash can be played for, with the proviso that the events have a charitable justification.
You only need to study Georgia's bingo laws [1] to get a sense for just how strict the state's approach to real money gambling is. The following is a direct extract from the Georgia Bureau of Investigation's summary of bingo law:
"Georgia's bingo statute is one of the most restrictive in the country. Georgia only allows $1,500 per session or $3,000 per week to be paid in prizes. The amount of the prizes directly relates to the amount bet by bingo players and limits the profits that can be made by the operator."
This page is home to information about:
Georgia's gambling laws
Can GA residents play online poker?
How to make a USD poker deposit
Top Internet poker rooms open to GA players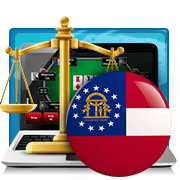 Online Gambling Law in Georgia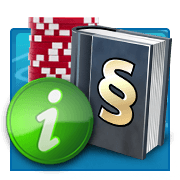 Unsurprisingly, Georgia has not followed the lead of Nevada, New Jersey and Delaware in legalizing online gambling. When you consider the state does not have a single land-based casino in operation, the notion of allowing its residents to access real cash casinos online is a far-fetched one for now.
There's no direct mention we can find of online or Internet gambling in Georgia law, but this very broad reference to gambling does seem to encompass the act of playing for real cash online.
"A person commits the offense of gambling when he (1) makes a bet upon the partial or final result of any game or contest or upon the performance of any participant in such game or contest."
While nobody could argue where GA law stands on online gambling, we have yet to find an example of a Georgia resident being prosecuted for accessing a real money online casino. That's not to say it won't happen, just that large numbers of Georgia residents feel safe enough to play at virtual casinos without the fear of consequence. We would always advise you consult with a qualified legal professional when it comes to matters such as this.
Can Players from Georgia Play Online Poker?
Yes. Real cash online poker is readily available to those living in the empire of the south, and Georgia players should have no trouble at all finding a reputable site that accepts their registration.
It should also be relatively easy for GA poker players to deposit and withdraw funds, once they've set up an account with an online poker site.
Recent Developments
There is hope yet for residents of the peach state who are fond of real money gambling. A bill is being worked on that would propose, "up to six casino resorts in Georgia," according to a report at AJC.com [3].
The bill, which will likely be ready later this year, would have funds raised by the casinos contribute to a Georgia fund for pre-kindergarten and higher education. The cause in question is called the HOPE Scholarship Program, which already benefits from considerable Georgia lottery monies.
All casinos wanting in would have to commit to invest large sums to develop their properties. One figure mentioned was billion for a resort in Georgia's huge capital city, Atlanta.
The Facts
Georgia is a state that remains extremely reluctant to embrace real cash gambling as some others have. That being said, commercial casinos could soon be on their way and with them may come a sea of change in the state.
The History of Gambling in Georgia
Gambling was first prohibited in Georgia back in the 1830s [3], with most of its fellow southern states taking a similar stance. There's the suggestion that real money gambling carried on regardless, which remains true to this day when you consider the number of GA residents who are likely accessing illegal bookies and online casinos, for example.
Lotteries have long been a part of Georgia history and the state continues to offer a state lottery to this day. The Georgia state lottery has helped raise over billion for education through the aforementioned HOPE Scholarship Program. Outside of its lottery and charitable betting on bingo and raffles, Georgia has maintained a very conservative stance to gambling over the years.
Regulated Gambling Options in Georgia
To recap, here are the legal regulated gambling options in Georgia.
Bingo
Raffles
State lottery
The Future of Regulated Online Gambling in Georgia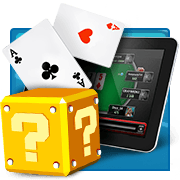 You'd have to say the future of regulated real cash online gambling in Georgia looks pretty dim right now. It will take the state introducing commercial casinos to advance the debate, and even then we're likely talking about a considerable wait before GA follows the lead of Nevada, New Jersey and Delaware.
That being said, Georgia may yet be tempted if the legalized online gambling in those states begins to turn huge profits. GA decision-makers like the idea of channeling gambling funds for the good of society, and online gambling could eventually be seen as too good an opportunity to pass up.
The Bottom Line
As things stand, Georgia takes a very conservative line when it comes to real money gambling, both land-based and online.
Many in the state still choose to access online casinos, but we would always advise you consult with a legal professional before making a similar choice.
[1]Georgia Bureau of Investigation: Bingo
[2]Georgia Code: Gambling
[3]AJC.com: Bills Would Legalize Casino Resorts in Georgia
[4]Gambling in the South: Implications for Physicians
More Related Guides