Hawaii Poker Law Guide 2017
There are so many reasons to visit the beautiful Pacific island of Hawaii, but gambling for real money is sadly not among them. If you're a big-time gambling fan, Hawaii is probably one of the last places in America you want to be living right now!
Hawaii's real cash gambling laws are among the restrictive of all 50 U.S. states. There is no pari-mutuel betting, no horse racing, and not even a state lottery to have a flutter on. There are also no casinos, commercial or tribal, and it is illegal to play commercial table games such as poker and baccarat for money.
The closest you can get to real money gambling in Hawaii is by partaking in, "social gambling." The rules here [1] are very strict, however, with even the sale of drinks and refreshments illegal at a social gambling event, such as a neighborhood poker tournament.
Discover the lowdown on all this, right here:
Hawaii's online poker regulations
International poker sites for HI players
Why try playing for real cash?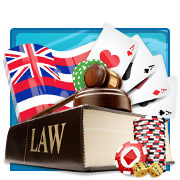 Online Gambling Law in Hawaii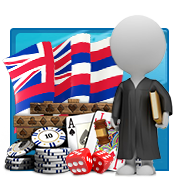 Based on Hawaii's super conservative legal stance on land-based real cash gambling, it won't surprise you to learn that the Aloha state is yet to legalize online gambling – as has happened in Delaware, New Jersey and Nevada already.
It seems unlikely Hawaii would take this step before first legalizing some forms of real cash land-based gambling. Thus far attempts to pass a bill that would bring a casino to Hawaii have yet to come to fruition [2]. There have also been failed attempts to pass a bill that would simply explore the possibility of online gambling.
That being said, a Washington Post article [3] in early 2014, referencing a Gambling Compliance report, had Hawaii listed among 10 states expected to consider making online gambling legal. No move has been forthcoming as yet.
While there is no direct reference we can find to real money online gambling in Hawaii law, the legislation is so clearly opposed to commercial gambling of any kind for real cash that we can only conclude it to be illegal.
We can find no record of an individual being prosecuted for accessing an online casino from Hawaii, but would always advise you consult with a qualified legal profession before making a decision in this area.
Can Players from Hawaii Play Online Poker?
Poker players based in Hawaii can and do access real money online poker websites from the state. There are plenty of sites that will accept HI players and it's very straightforward to find them and get registered.
Hawaii residents and visitors should have no problems finding methods of deposit and withdrawal that work with real cash online poker sites.
Recent Developments
A bill was introduced in 2017 that proposed to legalize pari-mutuel betting for a trial five-year period in Hawaii. It has already passed the first reading and is currently in process. If successful, this bill would open up a potential horse racing gambling avenue in the state, and could open the floodgates for more bills to follow.
There is another bill ongoing that seeks to bring a legalized real cash casino to Hawaii, but that one was first launched in 2013 and appears to be moving very slowly at this stage.
The Facts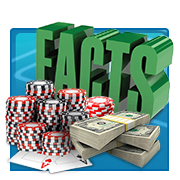 As things stand, virtually all real cash gambling in Hawaii is illegal. There is no provision for land-based real money gambling, aside from social games, and Hawaii is yet to make a move to legalize online gambling.
Hawaii's gambling black market continues to thrive however, and it may ultimately be that the potential tax income of legalizing gambling could be too good to resist for Hawaiian decision makers.
The History of Gambling in Hawaii
Hawaii was once known as a hotbed for great horse racing [4]. The tradition began when a ranch on the island began breeding thoroughbred horses, back in the 19th century. From there several famous racetracks sprung up and the sport was a big deal in Hawaii all the way through to the 1940s.
The Aloha State has outlawed gambling ever since being introduced into the union, in 1959, however. Hawaii's stance on real cash gambling has killed the horse racing business and all attempts to bring it back have thus far failed.
Regulated Gambling Options in Hawaii
As it stands, the only regulated gambling option in Hawaii thus far is social gambling.
The Future of Regulated Online Gambling in Hawaii
While Hawaii currently has an ultra conservative stance on real money gambling, there have been several online gambling bills submitted and we should expect more to follow.
Could Hawaii be among the next group of states to legalize real cash online gambling? You'd think it unlikely, but things could change very quickly if HI makes any move whatsoever to open up legal gambling to its residents.
The Bottom Line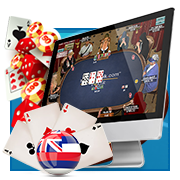 Hawaii is at a very interesting crossroads when it comes to real cash gambling laws. The state has been vehemently opposed to gambling since its inception in 1959, but it's hard to deny that many people continue to gamble for real money on HI's black market.
Should the Hawaiian authorities just stand back and continue to let that happen? Or might the smarter move be to legalize some forms of gambling and channel the tax funds into worthy causes? Might that also help boost tourism to the Aloha state?
The pro-gambling bills are starting to flow in Hawaii now. We've yet to see a meaningful one passed, but the weight of support is clearly there to force the conversation. Things could change very soon, and HI could very quickly go from being one of America's most conservative gambling states to a place where real money gamblers will have a reason to visit.
References
[1]Hawaii statutes on social gambling
[2]Hawaii gambling bills
[3]Washington Post: At Least 10 States to Consider Making Online Gambling Legal
[4]Hawaii for Visitors: Horse Racing History
More Related Guides