Montana Poker Sites Guide 2017
Montana has a very interesting set of real money gambling laws to look at. While legislation is fairly typical for the U.S. in some areas, Montana stands as one of only four states to allow sports betting, and among the more progressive states when it comes to embracing video machine gambling.
The Treasure State has no commercial casinos to speak of, but there are legal Native American tribal casinos on offer, with poker, panguingue and keno among the options for fans of live real money table games. Video line gambling machines are also legal in Montana, and can be found in licensed establishments throughout the state. They work to a maximum bet of $2 and a maximum payout of $800.
Charitable gambling is legal in Big Sky Country, which includes such activities as raffles and bingo, and there's a state lottery you can win millions playing. You can place real cash pari-mutuel bets on horse races in the state and off-track betting is also available at licensed establishments. Montana has three licensed horse racing tracks, being Great Falls, Miles City and Yellowstone Downs.
Read about all this below:
Montana's online poker legislation
Leading MT-friendly Internet poker rooms
How to make the most of real money poker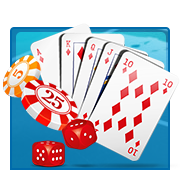 Online Gambling Law in Montana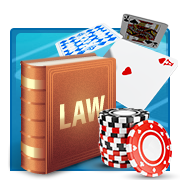 As per Montana gambling law, "All forms of gambling, lotteries, and gift enterprises are prohibited unless authorized by acts of the legislature or by the people through initiative or referendum."
Seeing as real money Internet gambling is not listed in Montana law as an authorized activity, we must assume the state deems it illegal. Does that mean you're likely to get charged or prosecuted for accessing online gambling in Montana? That's not for us to say, and we would always advise consultation with an experienced legal professional if you need further clarification.
We would add, however, that our research has uncovered no incidences thus far of an individual facing a legal consequence for the act of gambling online for real cash.
Can Players from Montana Play Online Poker?
Yes they can. Poker players in Montana should have no trouble finding real money sites that will accept their registrations. Once you'd landed on a great site, the next step is to ensure they offer an acceptable deposit method. Get that part figured out and you'll be playing online in no time at all.
A word of caution here, as not all real cash poker sites are born equal. There will always be a small percentage of online poker sites that are set up to steal your money and commit Internet fraud. For that reason we would strongly recommend you consult with a reliable reviews resource to point you towards the best sites.
Recent Developments
Montana's annual tax revenue from video gambling fell a little in 2014, but still pulled in million to go towards various worthwhile causes.
The Facts
Montana has no shortage of real money gambling options for its population of just over a million people to enjoy. Sports betting, pari-mutuel betting, video machine gambling and live table games make the Treasure State one of the best places to visit in America if you're a lover of real cash gambling.
The History of Gambling in Montana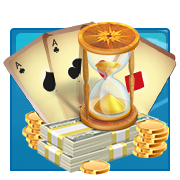 Way back in 1889 there was a big crackdown on gambling in Montana, with every possible outlet criminalized and nowhere to turn for gamblers in the state. Real cash gambling made a comeback in the 1930s, and by 1937, licensed table games such as poker were once again allowed.
Video keno was legalized in 1976 and video poker machines followed in 1985. The next year Montana introduced a state lottery. The most recent development of note would be the legalization of video line games in 2011.
Regulated Gambling Options in Montana
As things stand, here are the regulated gambling options in Montana:
Charitable betting
Pari-mutuel betting on horse races
Off track betting on horse races
Video line games, video poker, video keno etc.
Sports betting
State lottery
The Future of Regulated Online Gambling in Montana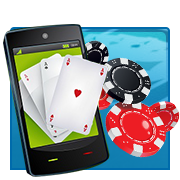 Montana took an aggressive stance against online real money poker in 2005, when legislation was passed that made it illegal in the state. Much has changed since then, however, with Nevada, New Jersey and Delaware all having made the move to legalize real cash online gambling.
Montana's openness to video machine gaming would seem to suggest the state is a strong candidate to join the legal online gambling revolution, but we await the passing of a bill that would make that a reality. Might it happen in the next couple of years? It's impossible to say, but like many states out there, Montana influencers are almost certainly watching carefully to see the kind of incomes generated by legal online gambling in NJ, NV and DE.
The Bottom Line
Montana is pretty fun place to be if you're a fan of real money gambling. Video gambling machines are everywhere, you have horse racing tracks to bet at and there are also places to find live table games. Could real money online gambling be part of the equation in the near future? You certainly wouldn't bet against it happening.
References
[1]Business Owner Wants Illinois to Legalize Betting on Sports
[2]Montana.gov: Off-Track Betting in Montana
[3]Montana Gambling Law
[4]Montana Video Gambling Revenue Falls
[5]History of Gambling in Montana
More Related Guides