Simple Cash Game Strategy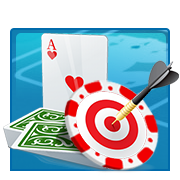 In the poker world there's an old saying that goes: "Tournaments for show, cash games for dough."
Although this term was originally coined in the live arena and MTTs were less frequent, it's still as applicable today as it was back then.
Although online tournaments are a great way to make money, earning a consistent wage from these can be tough unless you're someone like Chris "moorman1" Moorman ($7 million in career winnings and counting).
Fortunately, online cash games are as lucrative as they've ever been and if you follow a few simple principles you can make some serious cash at our recommended poker sites.
Best Cash Game Strategy
Before you step into the online arena and begin betting like you're Phil Ivey, you need to master some cash game basics. Although it may seem somewhat weak to simply play ABC poker, the best cash game players actually don't do as many crazy things as you might expect.
And because there are enough weak players currently in the online game, you can simply feed off their mistakes and boost your bankroll with the minimal amount of effort.
Tight is Right
It might be a boring way to play but sitting back and waiting for good hands can often be a great way to win a lot of money at the table. Today's poker climate is one in which players are trying to be as aggressive as possible, so playing a lot of hands can be extremely difficult unless you are either reckless or brave. Take advantage of people's aggression and stick to ABC poker if you want to make a steady profit.
Stay in Position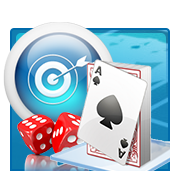 The lack of complete information in poker makes it extremely tough to win but you can make your job infinitely easier if you only play hands in position.
Obviously there will be times when you're force to play out of position, but if you can always choose the former you'll be more successful. Acting last gives you the advantage of seeing what everyone else has done and, therefore, enables you to make more sensible decisions.
It's Never Too Late to Fold
Sometimes at the poker table pride can get in your way and you become stubborn. Indeed, it can often be the case that you become involved in a hand and even if it looks like you're behind you convince yourself not to fold because you hand "was" good pre-flop.
This attitude has caused many people to go broke and is one you should eliminate from your game. Don't be too proud to give up your pocket aces if there's a possible straight or flush on the board. Discretion is often the better part of valour at the poker table.
Be More Aggressive
There's often a temptation to play your hand passively if you're unsure of its strength, but playing this way will cost you money.
There's an old adage in poker that says: "If a hand is not worth raising, then it's not worth playing." Being aggressive means you take control of the pot and have a greater chance of taking it down.
Always Look to Your Left
Whether you're playing online poker or live poker, it's important to consider the player on your left. Whenever you make a move they will be the person next to act so you need to know what they're capable of.
If they raise a lot then be prepared to play pots with strong hands; if they fold a lot then you can raise more liberally when everyone folds to you.
Getting an HUD
If you use a product such as Holdem Manager 2 (HM2) you'll have access to an HUD (Heads Up Display). This piece of software allows you to track and view and track every move your opponent's make.
For example, HM2's HUD allows you to see how often someone is raising pre-flop, how many times they 3-bet, the frequency with which they fold on the river and even how often they raise out-of-position.
Basically, any move your opponent can make, HM2 allows you to monitor it, record it and, ultimately, exploit it.
Keeping Records and Notes Online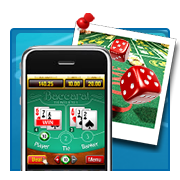 In addition to using historical data gleaned from using a HUD, it's also important to take notes when you play online. To successfully implement a solid cash game strategy, you need to know who you're playing against and how they play. The best way to do this is use the note feature offered by all the best cash games sites.
Double clicking on an opponent's icon will allow you to note something you deem relevant. For example, if you saw that your opponent didn't bet on the river when they had the second nuts you can write this down and use it to your advantage at a later date.
The key to taking notes in online cash games is to be selective. Only note down the most relevant things you see and always edit what you've written to make it easier to read.
Find the Best Online Cash Games in 2023
The best online cash games will contain a high ratio of fish to grinders and it's possible to spot these games by checking out the lobby.
Benefits:
Our experts have trawled through all the major online poker rooms and picked out the platforms with the greatest number of soft games. Although you'll still have to make sure you choose the right option for your once you've loaded up the software, we can assure you that all of our recommended cash game sites offer the best playing conditions possible.
Bonus Cash Game Tip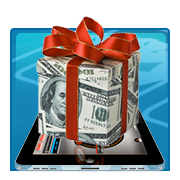 Aside from knowing how to handle yourself in the heat of battle, you should also know how to handle your money.
Bankroll management is crucial when you're playing cash games as playing above your limits can be financially devastating.
As a general rule, you should have at least 50 buy-ins for the level you wish to play.
For example, if you were planning on playing NLHE, you should have a bankroll of ,500 to comfortably compete with the top players.
VIP Schemes
How Does It Work:
For very active players, loyalty schemes operate at the bigger sites that reward you with free cash, VIP treatment and exclusive tournaments.
Of course, these are reserved for players clearing many thousands and thousands of player points, although every site that operates VIP schemes like this have a tiered system where even small points-earners can benefit.
Benefits:
VIP programs require regular play (e.g. clearing over 100 player points every month) but the benefits can be huge. Loyalty schemes guarantee cash rebates, VIP tournaments and live party invites. Of course, there's also the kudos of becoming a VIP online player and having your level displayed on your avatar at the table while playing.
Top 3 Tips For Getting a Good Deal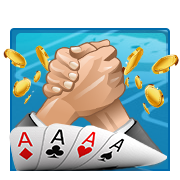 1 - Opening multiple poker accounts online is a good way to maximize your bonus potential. But shop around first; it's a good idea to open one account for, say, SNGs, and another one for cash games.
2 - Choose a room that has lots of traffic at the level you want in the games you want; if you have a strict time limit on your bonus, there's no point missing it because you couldn't get a game.
3 - Shop around: not all poker rooms offer the same level of bonus, and some have clearance rates that are more prohibitive than others. One room may require only 100 points to be earned over two months but only award $1 per 20 points. Another, meanwhile, may require 200 points and offer $5 per 20 points but the bonus period may only be two weeks.
Choosing a Good Deposit Method
Whatever you're playing, and however good your bonus, make sure you pick a top real-money poker room that has a good range of deposit methods and reliable cashout times.
There's no point triggering a bonus only to be left waiting six weeks or longer for your cash. Check out our guide at OnlinePoker.com to find a deposit method that works for you and read reviews of the best, most secure rooms online.
More Related Guides
Top